Barbados Beach Guide

loading
beaches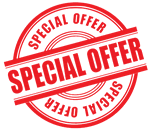 Take the 'Barbados Coastal Beach Sightseeing Tour' to enjoy the beautiful coastlines and beaches of Barbados, including some hidden gems!
Save time & money:
You won't find it cheaper online or anywhere else.
Don't be disappointed:
Book ahead to guarantee you don't miss out on the best tours & activities.
---
---
This information is intended for use as a guide only. Every effort has been made to ensure the accuracy of the information published, however AXSES Systems Caribbean cannot be held responsible for any errors, omissions or changes.