Brownes Beach
Brownes Beach is one of the largest of Barbados' beaches, stretching from The Boatyard in the north to Needham's Point in the south.
Located just on the outskirts of the capital city Bridgetown, the waters here are very calm making it ideal for swimming and sea bathing. A lifeguard is on duty at the beach.
The white sandy beach is the perfect place to catch the rays of the sun. Beach umbrellas are available for rent. There are several beach clubs where you can get a day pass including beach chair & umbrella, drinks, showers, etc.
Brownes Beach overlooks the lovely Carlisle Bay which is often dotted with small boats and catamarans. But it's what's beneath the surface that's really interesting! The bay is home to many shipwrecks which in turn are home to tropical fish, starfish, seahorses and more! If you're a scuba diver be sure to visit Carlisle Bay. Several catamaran cruises also stop at Carlisle Bay for snorkeling.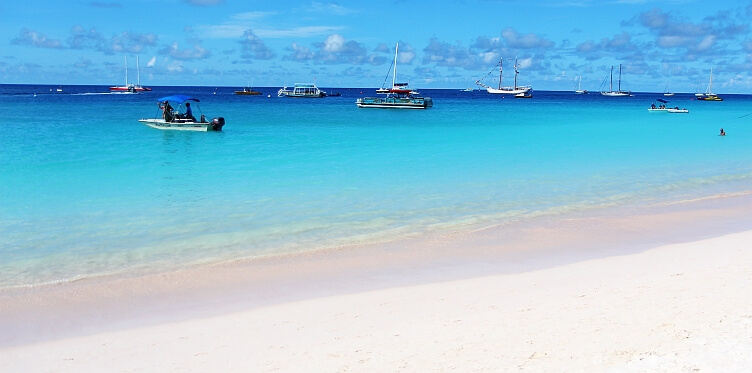 Accommodation at Browne's Beach
Attractions and points near Brownes Beach
Other Barbados attractions and points of interest within 0.25 miles of Brownes Beach

- accommodation and activities with rates, photos and direct online quotes and bookings.


Recommended Barbados Beach Activities