Barbados Airport Grantley Adams International
Arriving
As you approach Barbados you will usually fly along the west coast of the island for a wonderful view of the calm Caribbean Sea coastline. Tip: ask for a seat on the left side of the aircraft to get this view!


From the moment you arrive at the Barbados airport you will be greeted with a warm welcome and professional service.
The sole Barbados airport is Grantley Adams International (IATA Code: BGI), a modern airport that has been awarded on more than one occasion as "Caribbean's Leading Airport" at the prestigious World Travel Awards.
The Barbados airport is situated in the south-east of the island, approximately 13km (8 miles) from the capital city of Bridgetown, and also serves as a hub for the islands of the Eastern Caribbean
On arrival you will pass through immigration and customs before exiting the arrival hall.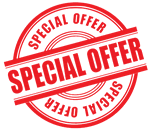 Sail through immigration and clear customs quickly when you arrive in Barbados, with the Fast Track Arrival Service ››
There is an in-bound duty free shop in the Arrivals Terminal.

Friendly porters are available to assist you with your bags... be sure to agree on a price for their services.

Car hire, taxis and public transportation are all easily available.
Departing
On departure you will be dropped off near the airline counters where you should queue to check-in.
When leaving the island be sure to arrive at the Barbados airport early to indulge in some last minute duty free shopping and island cuisine!
Barbados Concorde Experience!
Grantley Adams International Airport was once a destination for British Airways Concorde which flew to the Barbados airport weekly during the winter season. The Concorde fleet has now been retired and Barbados is proud to be the home to one of these magnificent aircraft. Visit the Barbados Concorde Experience Museum right next door to Grantley Adams International for a once in a lifetime experience!.
Best Barbados Hotel Deals
Still need a place to stay in Barbados? Let us help you find your ideal accommodation...