Barbados Nightlife
When the sun goes down in Barbados, the fun continues! Barbados nightlife is extensive and varied, providing entertainment for every taste, from historic dinner shows to romantic cruises and exquisite dining.
Romantic Cruises
Enjoy a romantic cruise along the coast of Barbados with the one you love, watching the starlit sky on a cloudless night! You can join a scheduled cruise or charter a catamaran for a private evening for two! Or how about an underwater exploration of reefs & wrecks by night on a real submarine?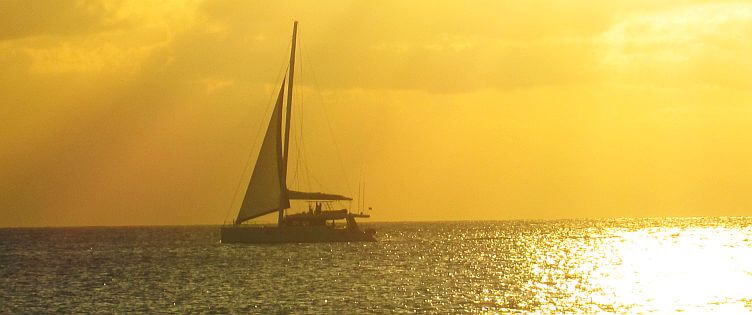 Night Clubs
Barbados nightclubs (mainly located in St.Lawrence Gap, along Bay Street and in Holetown as well) feature live entertainment most nights of the week. Most bands play local music - calypso and reggae - but there are several excellent R&B bands that play top international music, sometimes with a Caribbean beat!
Hotels Near Nightlife
If you really enjoy nightlife and partying, stay at any of these hotels, resorts and vacation rentals in and around St.Lawrence Gap to be near the heart of the action!
Dinner Shows
Barbados dinner shows provide insight into the history and culture of the island, as well as excellent entertainment and fine Barbadian cuisine!
Fine Dining
Enjoy an evening of romance and fine dining at one of Barbados' finest restaurants. Most of these restaurants provide live entertainment to complement the mood of the evening.
Barbados' Finest Restaurants