Barbados Open House Programme
Barbados architecture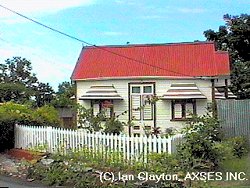 Barbados has a rich history of great houses, plantations, pirate dens and the attractive chattel house of board and shingle, sometimes with ornate trim, which were the homes to the poor. The homes of the island are some of the world's best examples of a period of architecture, dating back to the sixteen century. Rare possessions, mahogany furniture, ornaments, household artifacts, big wheeled buggies, art and sculpture decorate these homes in a unique setting of tropical color and building style. There are many heritage tours which provide a roster of visits of these unique settings.
The Open House Programme is presented each year by the Barbados National Trust and features some of the island's most historic and beautiful private homes. These lovely homes are opened one day a year with the kind permission of the owners.
Open House Programme
2018 Open House Programme
2018
January
07
Open House: The Nidhe Israel Synagogue and Museum, Bridgetown
2018
January
17
Open House: Moon Dance, Sandy Lane
2018
January
24
Open House: Bleak House
2018
January
28
Open House: Francia Plantation, St. George
2018
January
31
Open House: Bellevue Plantation
2018
February
07
Open House: Fustic House, St. Lucy
2018
February
14
Open House: Las Palmas
2018
February
18
Open House: The Valley Plantation, St. George
2018
February
21
Open House: Foster Lodge, St. George
2018
February
28
Open House: Gardenia, St. James
2018
March
07
Open House: Lower Greys, Christ Church
2018
March
14
Open House: Sion Hill, St. James
2018
March
18
Open House: San Flamingo
2018
March
21
Open House: Newlands, St. Michael
2018
March
24
Open House: Morgan Lewis Sugar Windmill
2018
March
28
Open House: Coral Hall, St. Philip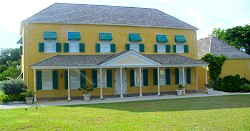 The Open Houses Programme is a Winter Season Tradition in Barbados presented by the Barbados National Trust (BNT). It allows visitors and residents alike access to some of the island's loveliest houses. Discover more about our island's diverse architecture and history.

The programme includes all types of houses - from the grand old plantation houses rich with centuries of history, to the newer, luxurious Bajan-style villas.

Grounds and gardens are part of the attraction. Sip your rum punch in stunning tropical settings.

The BNT sets up a bazaar with books and crafts people. Refreshments are on sale.
In addition, they provide historical and architectural information which you can take home with you at no additional cost.

At 3:15 pm, short lectures are given by the BNT's experts on heritage. These are:

Prof Henry Fraser - a past president of Barbados National Trust and the author of 'Historic Houses of Barbados' and 'Treasures of Barbados.'

Dr Karl Watson - BNT's current president and the editor of the journal of the Barbados Museum & Historical Society. He is also the author of the forthcoming book 'History of the Sephardic Jews of Barbados.'

The Barbados National Trust was founded in 1961 to preserve our unique heritage - be it historic buildings, place of natural beauty or out flora and fauna.

It's a very active Trust and was recently successful in achieving UNESCO International Heritage Site status for Bridgetown and its Garrison.



BARBADOS NATIONAL TRUST
Wildey House,
Wildey,
St. Michael,
Barbados
Tel: (246) 426-2421
E-mail: natrust@caribsurf.com