Barbados Distilleries & Breweries
Rum Distilleries
Rum has been produced in Barbados for over 350 years and Barbados rum is recognised as one of the finest (and strongest!) in the world today.

Make these great rum tours part of your Caribbean vacation!

St.Nicholas Abbey presents a rare opportunity to visit a working sugar plantation. See the grinding of sugar cane (grown on the plantation), the traditional distillation process and the barreling in bourbon oak casks that produces the magnificent St. Nicholas Abbey Rum. Also tour the magnificent Great House and the stunning tropical gardens.
Tour this modern computerised Rum Factory and explore the Heritage Park set in beautifully landscaped gardens.
A number of excellent rums - including Cockspur and Malibu - are created here.
Across the island you'll see lots of colourful rum shops... stop in and have a drink - or fire a shot as we say - with the locals.

Breweries
Barbados also produces amazing, award-winning beers such as Banks Beer and 10 Saints.
Banks Brewery has been producing its distinctive pilsner-style lager using naturally filtered Barbados water since 1961. It's range of products also includes stouts, malts and shandy.
10 Saints (named after 10 of the parishes in Barbados) is a hand crafted lager which is aged in rum casks for a unique, fuller flavour.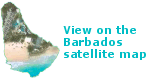 View distilleries and breweries on the interactive map!