St. Nicholas Abbey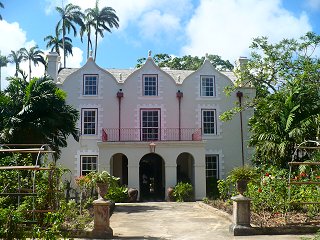 St.Nicholas Abbey, located in the parish of St.Peter, was built in 1658 and is one of only three genuine Jacobean mansions in the Western Hemisphere. Barbados is home to two of these mansions ... St.Nicholas Abbey and Drax Hall.
Distinguishing features of this magnificent, well-preserved mansion are: curved Dutch gables, chimney stacks and coral stone finials, a Chinese Chippendale staircase and fine antiques and china. A rare 1930s film of sugar plantation life can also be viewed.
Take a tour through the great house to admire the architecture and historical furnishings.
You can also explore the steam mill and rum distillery which are now in full operation and are used to produce St. Nicholas Abbey Rum. You may purchase rum and other sugar products at the gift shop.
The grounds are beautifully landscaped with tropical flora while the natural gullies are home to Mahogany and Silk Cotton trees.
Be sure to stop by the salmon-coloured cockatoos - Baby and Lance. Baby in particular likes to chat and be petted.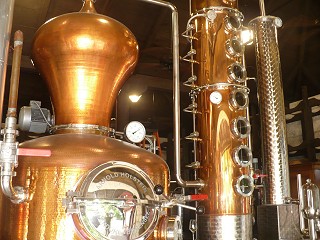 St.Nicholas Abbey is not without its tale of tragedy! The house appears to have been built by Colonel Benjamin Berringer. His neighbour, friend and business partner was John (later Sir John) Yeamans. When Yeamans began to pay attention to Mrs. Berringer, a feud erupted between Yeamans and Colonel Berringer, culminating in a duel in which Berringer was killed. Soon afterwards, Sir John married Mrs. Berringer and claimed the Abbey. A court ruling later returned the property to Berringer's children and the property was named after Berringer's grand-daughter who married George Nicholas.
Meanwhile, Sir John and Berringer's widow left Barbados in 1669 and helped found the colony that is South Carolina, USA, with Sir John eventually becoming Governor of that settlement in 1672.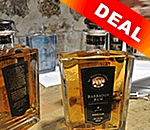 Enjoy an all-inclusive tour of St Nicholas Abbey, including lunch at the abbey's Terrace Cafe! Click here for pricing & bookings.
Save time & money:
You won't find it cheaper online or anywhere else.
Don't be disappointed:
Book ahead to guarantee you don't miss out on the best tours & activities.
See what feature of St.Nicholas Abbey caught the attention of this TripAdvisor reviewer....