We've just added a delightful new video on the Barbados Historic Railway Story. It is a 10 minute narrative and movie captured on the St. Nicholas Abbey Heritage Railway Tour.
This is a must-see event! If you can't be here in person, make sure it's on your next vacation agenda. In the meantime, take a look at the full movie and the new blog at https://barbados.org/blog/st-nicholas-abbey-heritage-railway/
The movie covers the history of the old railway and the adventure of the new SNAHR re-enactment. The new feature video on the old blog is a 10-minute film of the engine driver, Michael Browne, explaining the history of the new locomotive and the original Barbados train.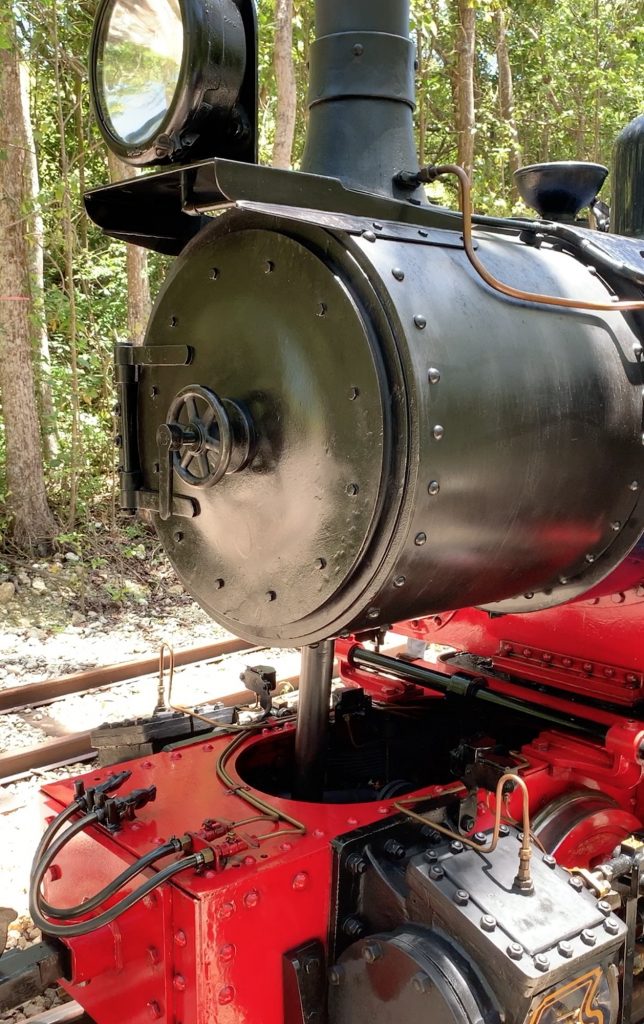 The Heritage Machine. It is simply beautiful. It runs on small 2.6′ tracks for a fun ride around the St. Nicholas Abbey Plantation.
You step aboard from an old-style station set among the mahogany trees and coral stone clearing.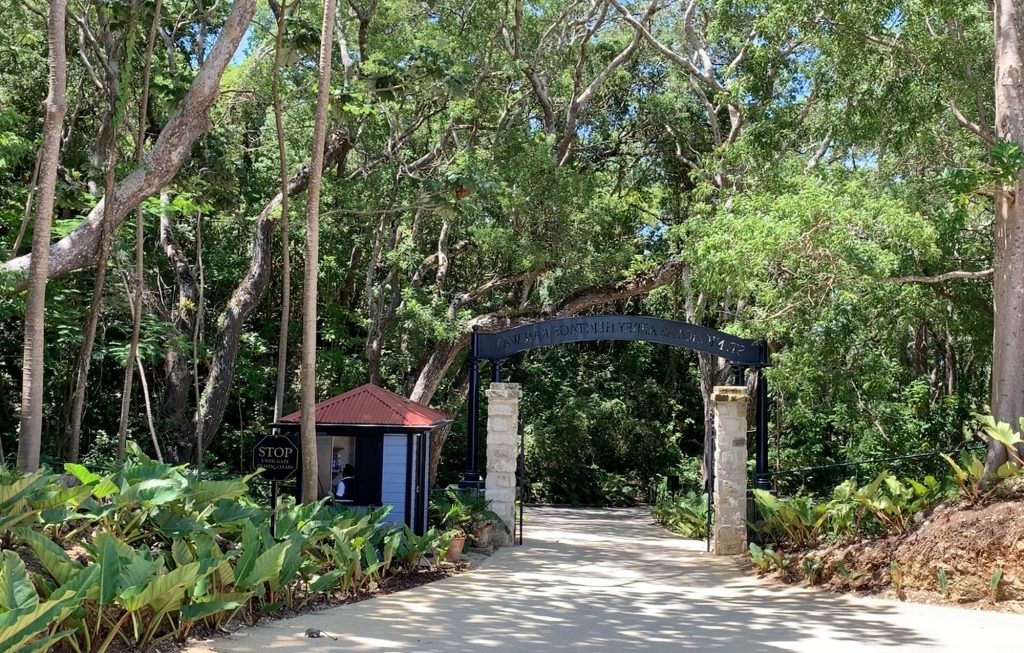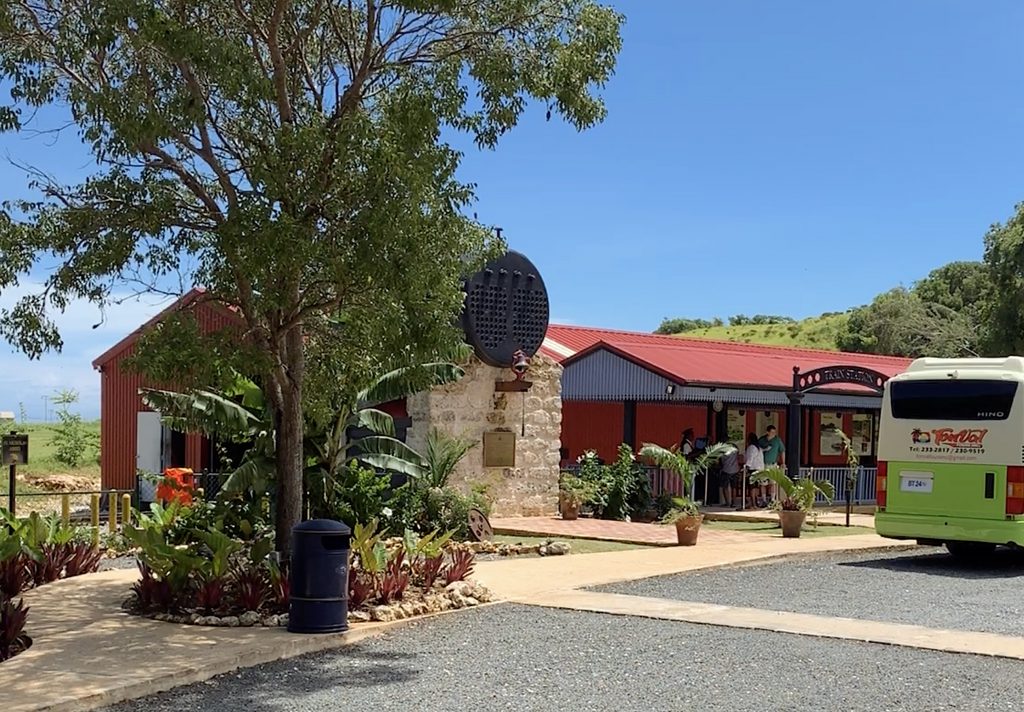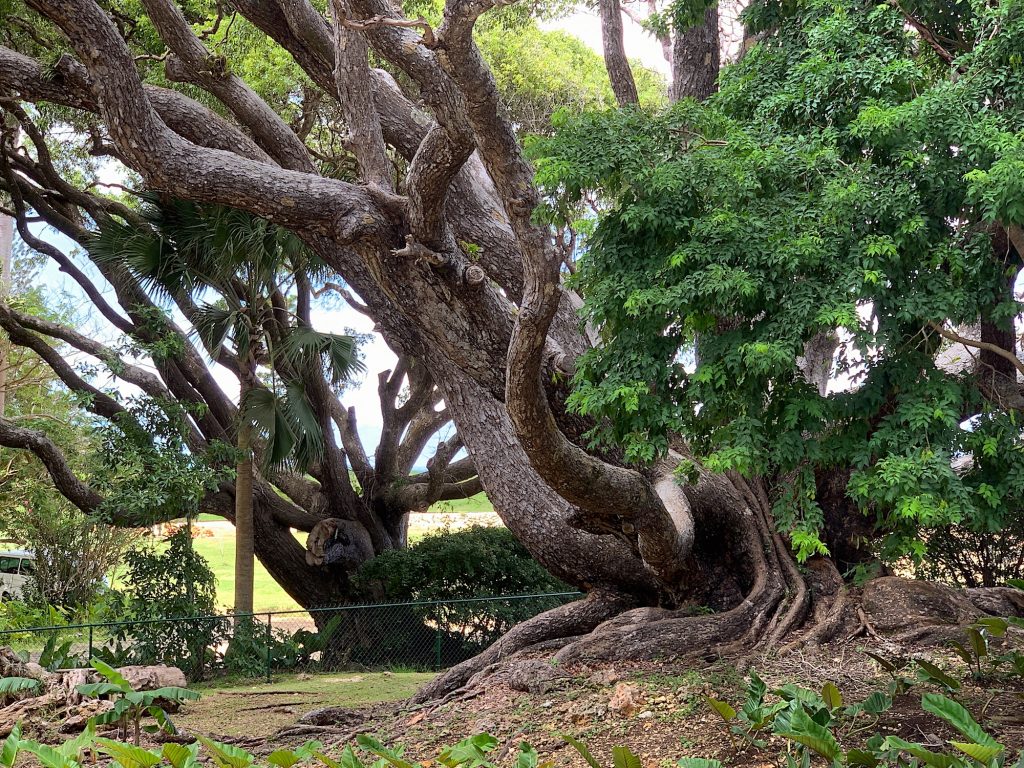 The old train chugged along the narrow tracks around hairpin bends and the steepest inclines anywhere.
It passed the most scenic lookouts and fishing villages, introducing Bajans to parts of the island that they had never seen. Imagine this tourism feature. Alas, the cpmpany failed and government abandoned it! The tracks where shipped to England and melted down for steel in support of the war effort.
Learn The Secrets of Barbados Heritage Railway
For full details and to view the fun video go to https://barbados.org/blog/st-nicholas-abbey-heritage-railway
You may also book your Heritage Railway Tour on the page above! – The tour takes you around the plantation, past gullies, an old quarry, a man-made lake and over the old cane fields. During the ride and at end of the track the engine driver and train engineer, Michael Brown, talks about the Barbados vintage steam train and tell the story of its history. More >>>>
Sample Of The Historic Railway Movie

Come Join in the Turning of the train at the TurnTable- See the full 10 minute movie and story of the vintage railway
Vintage Trains & Rails Facts
Click the link above for the movie story and facts about the vintage railway. It covers:
The story of the SNARH train
Narrow gauge steel tracks for sugar
Steam fired by Wood & Bagass
Birth of the vintage railway and its demise
The Fleet- Facts on cars and products
The steepest incline in the world – passengers lend a hand
Family picnics and joy rides
Rules of the road
Lifestyle stories from the past
(C) Ian. R. Clayton / lifestylesoftheartisan
---
Find your ideal Barbados accommodation...