Category:
Celebrities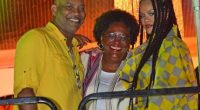 Barbados' Prime Minister Mia Mottley is to be honoured at Rihanna's 5th Annual Diamond Ball this year. The event takes place in New York city on September 12th.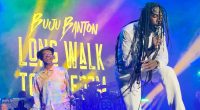 Jamaican reggae artiste and Grammy award winner, Buju Banton, has begun his highly anticipated Long Walk to Freedom Tour and will be on his way to Barbados 27 April 2019.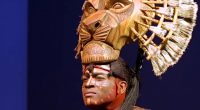 An Island Of Music Every visitor to Barbados will tell you that the musical and artistic talent of Barbados' Artisans is just amazing. Everyone sings and dances pretty well all of the time here. Bajans walk with a song in their head and strut to the music as they work and play. So it's no […]
Barbados born singing sensation Rihanna has once again made history, winning the first ever Icon Award at The American Music Awards. The show included a performance by Rihanna of her song "Diamonds" as well as a video montage of her career highlights. Decked in a long black dress with a plunging neckline and a diamond-studded […]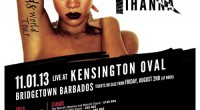 Barbadian superstar Rihanna will be giving another concert in Barbados, this one on November 1st 2013!
Barbadian singing sensation Rihanna has received 3 nominations for the 2013 Grammy Awards. With 5 Grammys already under her belt, the super star is hoping to garner 3 more in the following categories: Best Pop Solo Performance Best Rap/Sung Colab Best Short Form Music Video Congrats Rihanna!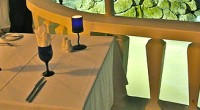 The 2012 Barbados Food & Wine and Rum Festival will feature some familiar faces from The Food Network including Anne Burrell and Marcus Samuelsson!
Jan 31, 2012 The Barbadian pop group Cover Drive, who opened for Rihanna on the Barbados leg of her Loud tour last year, is now on the top of the British singles chart with their new release "Twilight". Kudos to Barbadian singers and performers who are blazing trails in the music industry month after month!
British motoring expert, television presenter and reporter Quentin Willson reveals his pick for favourite holiday… and no surprise it's Barbados 🙂 In an interview with The Telegraph, Willson responded to 'What's been your favourite holiday?' with Going to Sandy Lane Hotel in Barbados. The luxury resort is known for its style, idyllic setting and supreme service. No […]
Engelbert Humperdinck, who boasts over 60 gold and 24 platinum albums, has picked Barbados as his favourite vacation destination! In an interview with Jae-Ha Kim of Tribune Media Services, Humperdinck says: When I first made it in the business and forced myself to take a chunk of time away from the road to be with my family, I went […]