Category:
Special Offers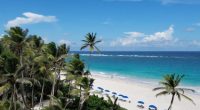 Sick of the dreary days of winter? Escape to Barbados for a warm welcome and sunny days…. all at a price that will make you smile even more!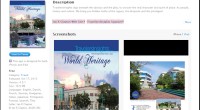 Great news! Barbados iPad Magazine, just launched, is already ranked in the top 6 Travel Mags!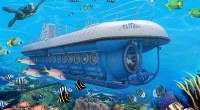 Atlantis Submarines Barbados announces the launch of its early booking offer to provide real value to those planning their winter getaway.
It's always a great time to visit Barbados! But the summer* months offer a few extra incentives. First off, despite being in the rainy season, the weather is usually super and sunny. The seas are a bit warmer than in the December to April "winter" months and, due to tidal conditions, the beaches are wider […]
Atlantis Submarines Barbados is happy to offer a fantastic October half term school special for their day tours! "Two children (3-17 years old) for the price of one !!!" when accompanied by two adults. This represents a savings of $52 US. E-mail bdsres@atlantissubmarines.com for more information and bookings.
The Atlantis Hotel in beautiful Bathsheba, Barbados is now offering a special deal of a 5 Night Stay (for two) plus Spa Credit for the unbelievable price of US$699. This Group-On deal represents a savings of $726 off the usual price of $1,425! Claim this deal at http://www.groupon.com/deals/ga-j-atlantis-hotel The Atlantis Hotel has been recently restored from one of […]
The Barbados Concorde Experience in now offering visitors the opportunity to win the grand prize of a return trip for two on British Airways! The supersonic  Concorde first came to Barbados in 1977 for Queen Elizabeth's return flight to England. Barbados later became the only vacation destination in this Hemisphere with a scheduled Concorde service. When the Concorde […]
Escape the cold winter nights with a summer holiday in the Caribbean… for less than you think! British Airways is now offering seven night holidays in Barbados from just £599! Accommodation options include: Coconut Court Beach Hotel, a lovely 3-star hotel located on a magnificent beach and offering a range of facilities including dining and freshwater pool. […]
Always wanted to see the Amazon? Long to visit Barbados as well? Here's your chance to do both! Join the SeaDream Yacht Club's SeaDream II for a 20 night voyage from Barbados to Peru starting on February 10th 2013. Arrive a week or so before to enjoy all that Barbados has to offer – beautiful beaches; excellent […]
Virgin Holidays is now offering complimentary beach wheelchairs to their guests at the Almond Resorts properties in Barbados. The introduction of this service will allow guests in wheelchairs and those with walking difficulties to fully enjoy the beautiful beaches in Barbados. Beach wheelchairs are pre-bookable through the Virgin Holidays Special Assistance Team. Almond Resorts offers three […]