It's always a great time to visit Barbados! But the summer months offer a few extra incentives.
Weather
First off, despite being in the rainy season, the weather is usually super and sunny. While there may be occasional rain showers, the sun and blue skies usually return quickly.

The seas are a bit warmer than in the December to April "winter" months and, due to tidal conditions, the beaches are wider than usual. The waters are warm and clear, and there are plenty of activities to enjoy, including swimming, snorkeling, kayaking, and surfing.

Festivals and Events
Summer is also time for the Barbados Crop Over season, a vibrant celebration of Bajan culture with music, dancing, and delicious food.
Local music hits the airwaves by early June and continues their infectious rhythms through to August. It's a time for partying with friends and enjoying life.
Quieter
As it's not peak tourist season the beaches, hotels and restaurants are a bit quieter so its great for a romantic getaway.
Note that several restaurants do close in September for staff vacation and refurbishments.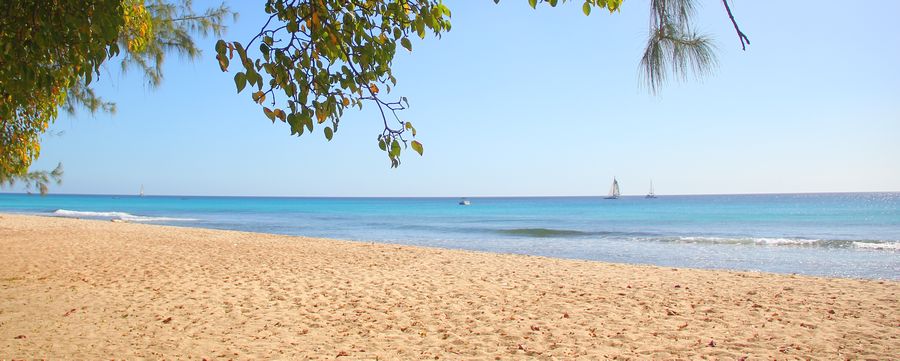 Specials & Deals
The summer months are considered the low season in Barbados with specials and reduced rates from April through November. This makes it a more affordable time to visit the island.
Enjoy savings at Barbados accommodation, attractions, activities and restaurants. Visit BarbadosVacationSpecials.com for all the latest deals.
Colorful Blooms
The liquid sunshine (as we call the rain) produces a floral spectacle as summer blooming plants join the year-round flowers. This beauty extends across the island but can be particularly enjoyed in the garden attractions.

Overall, Barbados is a wonderful destination to visit in the summer, offering plenty of sunshine, fun activities, and cultural events to enjoy.

---
Find your ideal Barbados accommodation...