There's always something fun to discover in Barbados 🙂
Check out this wonderful work of 'art' we encountered on this morning's beach walk at Batts Rock! Coral, stones, shells, driftwood and even a coconut shell make up this masterpiece.
We added a few small corals and moved on, our day having been brightened even more by this discovery.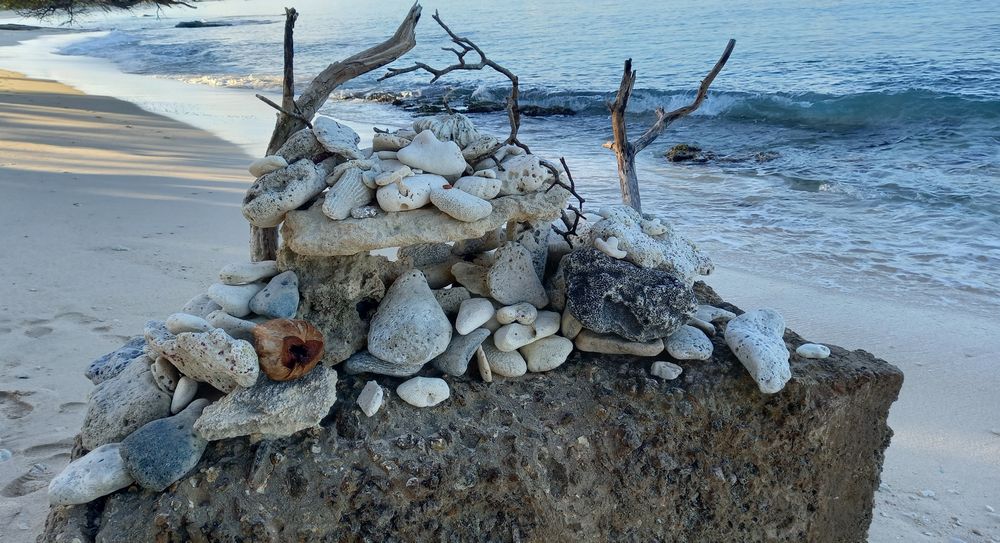 A little further along is a wonderful selection of statues – all created from carefully balanced coral stones found on this beach.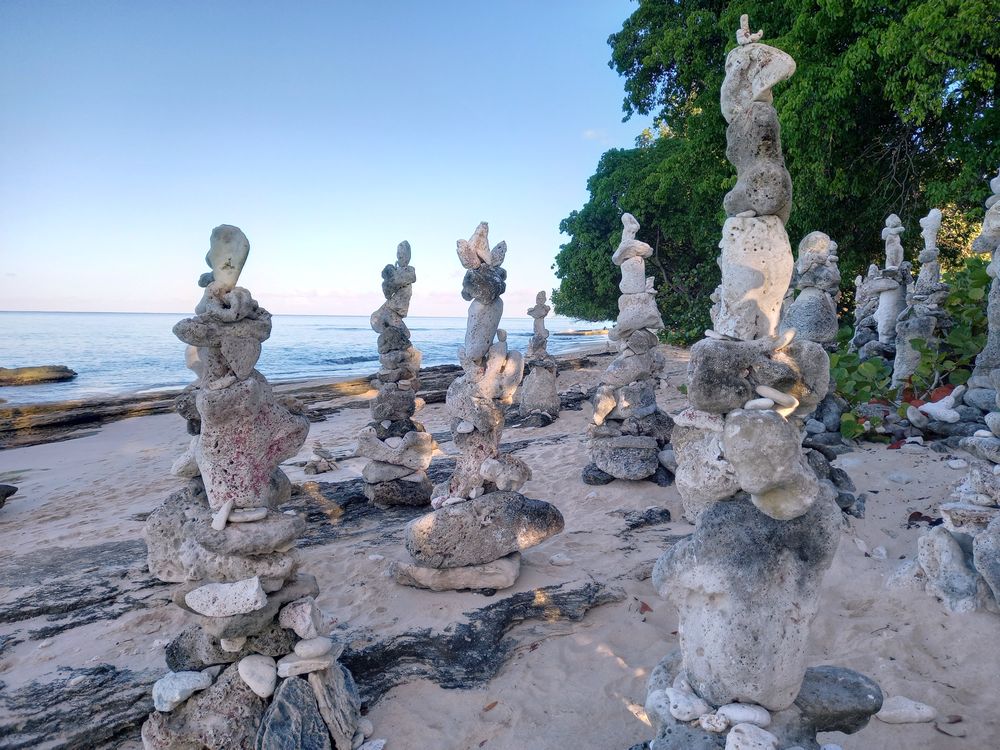 ---
Find your ideal Barbados accommodation...