Category:
Our People – 'Bajans'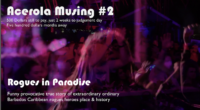 Rogues in paradise is the latest Barbados Book author Ian R. Clayton, founder of the Barbados Tourism Encyclopedia. Here is some of his thinking on the Meaning of Rogues in Paradise and the story it presents. Proffessor Describes What Rogue Means Examples of Caribbean Rogues I thought that maybe some of the characters I feature […]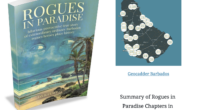 Rogues Tours Barbados takes you virtually to all the places mentioned or related to the book Rogue in Paradise. Click on the icons, and the map will zoom in and display a summary of the chapter. Click on Any Chapter Example- Chapter 20 of Rogues Tours, Barbados Rum Shops. Community centers, convenience stores, and local […]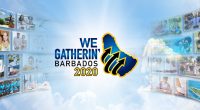 We Gatherin' Barbados 2020 is a year long celebration which will take place in 2020. It will focus on 'Barbadian excellence and a recommitment to this country's successful future and core values that have defined us as a people.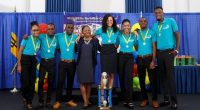 Barbados sends a six member team to Kazan, Russia for WorldSkills 2019, the 45th biennial World Skills competition. The competition is scheduled to take place Friday, August 23rd to Monday, August 26th.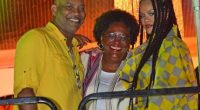 Barbados' Prime Minister Mia Mottley is to be honoured at Rihanna's 5th Annual Diamond Ball this year. The event takes place in New York city on September 12th.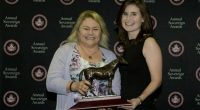 Congratulations go out to Hayley Morrison, Barbadian horse racing journalist, who created history, winning the Media Award for Outstanding Writing at The Jockey Club of Canada's 44th Annual Canada Sovereign Awards.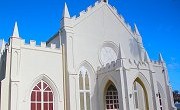 See how Easter is celebrated in Barbados: the traditions, cuisine and local superstitions.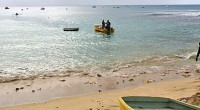 Here is a story of how an impromptu trip ends up with an unexpected encounter and fresh pot fish for dinner.
Barbados born singing sensation Rihanna has once again made history, winning the first ever Icon Award at The American Music Awards. The show included a performance by Rihanna of her song "Diamonds" as well as a video montage of her career highlights. Decked in a long black dress with a plunging neckline and a diamond-studded […]
Our congrats to Barbados' own superstar Rihanna for copping the prestigious Top Female Artist of The Year and Radio Artist of The Year awards at last night's Billboard Awards. Rihanna opened the show with a steamy performance of 'S&M' featuring a surprise appearance by Britney Spears! In her acceptance 'speech', Rihanna gave a shout out to […]