Easter Celebrations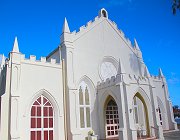 Easter is an important celebration in Barbados, a country that is largely Christian. In addition to the religious recognition of the crucifixion & resurrection of Jesus Christ, there are also many local traditions associated with the Easter season.
Kite-flying is one of the popular Easter traditions in Barbados. Since the children are on holiday from school, they have time to either purchase colourful kites or construct their own kites using various items such as sugar cane trash, coconut sticks, glue, nylon etc. On Good Friday persons usually flock to the Garrison Savannah to showcase their creativity and participate in kite-flying competitions and challenges.
Easter Bonnet Parade
Easter bonnet parades were originally created to signify the renewal of spirit and the wearing of new clothes. Many schools and community groups hold these parades across the island.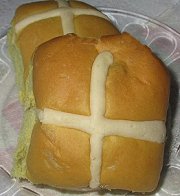 Cuisine in Barbados At Easter Time
Barbadians usually consume more fish at this time, since the consumption of meats with blood is prohibited for those who recognize the religious aspect of the season.
At this time you'll also find hot cross buns being sold at the local bakeries.
Superstitions
There are many local superstitions associated with the Easter Season. Some of the most widely known are:
Sea bathing on Good Friday is heavily frowned upon as people believe this is a time of death.
The bruising of a physic nut tree at noon on Good Friday will result in that tree bleeding in the same manner that Christ did on the cross.
The placement of an egg in a glass of water usually forms into the shape of the cross.
---
Find your ideal Barbados accommodation...