Join us as we stroll through the capital city of Barbados – Bridgetown – and admire the water features along the way!
Bridgetown is a World Heritage Site (along with its historic Garrison) and there is no shortage of historic buildings and architectural delights. Like most capital cities in the Caribbean, Bridgetown was built right on the waterfront to allow easy access for the boats that brought supplies to the island and transported sugar, rum and molasses back home.
There are many water features across the city. Here are some of our favourites!
We begin in Independence Square, a green oasis in the bustling city. Here we find this beautiful fountain cascading water over the broken trident which forms part of our national flag. The trident is that of the sea god Neptune, symbolizing Barbados' connection to the sea. The fact that it is broken reflects our break from Britain on becoming an independent nation in 1966.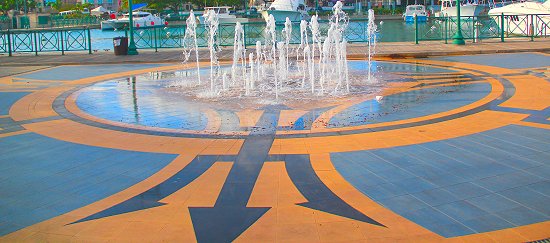 We head over the bridge to the waterfront area (known as the careenage) where yachts, catamarans, fishing boats and even the Jolly Roger pirate ship are docked! This is a wonderful spot to have lunch overlooking the water.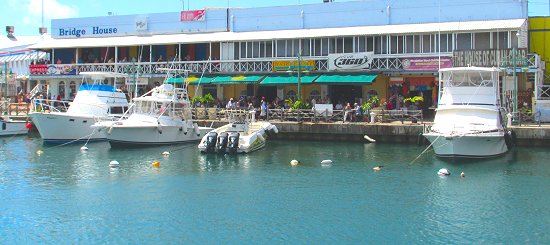 At the western end of the waterfront is the historic Screw Dock which dates back to the 1880's. This innovative mechanism was used to lift boats out of the water for repairs and cleaning. It is the only dry dock of its kind known to exist in the world.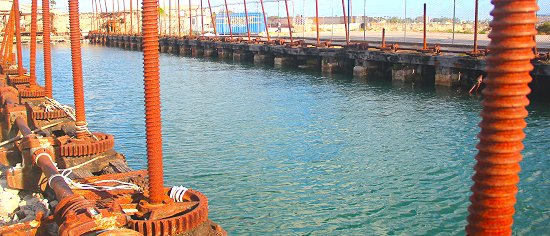 Heading into the heart of Bridgetown we reach Heroes Square and the beautiful Dolphin Fountain which was opened in 1865 to commemorate the introduction of piped water to Bridgetown.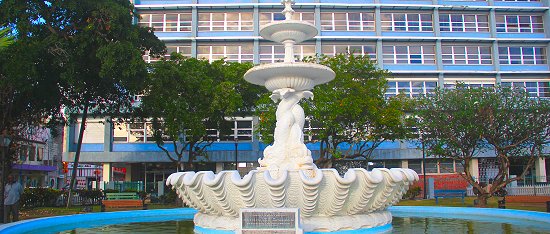 Heading east towards the looming Central Bank building, we arrive at the Church Village Green, an outdoor amphitheatre with water lilies blooming in the small ponds.

Our last stop is at the Constitution River, a small river that flows into the inner basin at Independence Square where we began our tour!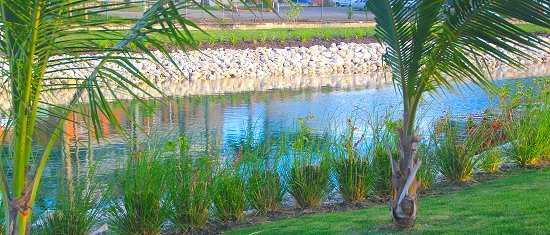 I hope you enjoyed our brief tour of Bridgetown. Next time you visit be sure to take a few hours to explore our historic capital and enjoy the green spaces and water features.
---
Find your ideal Barbados accommodation...