Tag:
bridgetown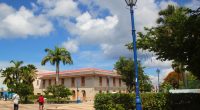 We recently had the pleasure of joining Solar Express Tours on one of their incredible, eco-friendly tours of Bridgetown, our capital city and a UNESCO World Heritage Site. Here's what we loved the most…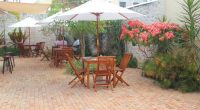 This open-air cafe, with a delicious menu full of fresh flavours, and a distinctive charm, is located in a historic building in Barbados' capital city.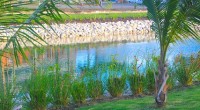 Join us as we stroll through the capital city of Barbados – Bridgetown – and admire the water features along the way!
Barbados' capital city Bridgetown and the nearby historic Garrison have gained approval to the prestigious World Heritage List! Take an interactive tour | View the photo gallery In approving the nomination the World Heritage Committee stated that the area was an outstanding example of British colonial architecture. Bridgetown was established in 1628 and quickly became the hub of […]
Update: Barbados' Bridgetown and Garrison added to World Heritage List! Take an interactive tour of the area | View the photo gallery of historic building Two sites in Barbados have been nominated for inscription on the World Heritage List overseen by the United Nations. These sites are the capital city of Bridgetown and the historic Garrison Area. Bridgetown […]