A visit to Barbados' capital city is one of bustle and liveliness, with locals shopping in busy stores and at street vendors, and visitors on walking tours exploring a city that is part of the island's UNESCO World Site. Duty-free shops attracts visitors, including those docked at the cruise port on the outskirts of Bridgetown.
In the midst of it all is Josephine's Cafe, a tranquil retreat which opened in early 2018. Located next to the Jewish synagogue and museum, the open-air cafe is housed in a historic building, lending a distinctive charm.  The thick walls surrounding the building soften the traffic noise, while the shaded outdoor seating and tropical blooms give an expansive feel to the cafe.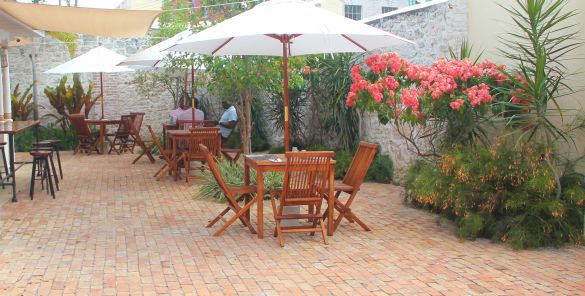 The menu features a variety of small bites, perfect for sharing, along with soups, sandwiches, pasta dishes, and hearty salads. We had the fresh catch of the day (mahi mahi) and spice roasted lentil salad, both served with a delicious medley of vegetables. A glass of fresh lemonade with mint or an iced tea is the perfect accompaniment. Finish up with tea and coffee as you enjoy the tranquility of this city oasis.
Check out Josephine's Cafe on Facebook for the latest photos, reviews, and current menu.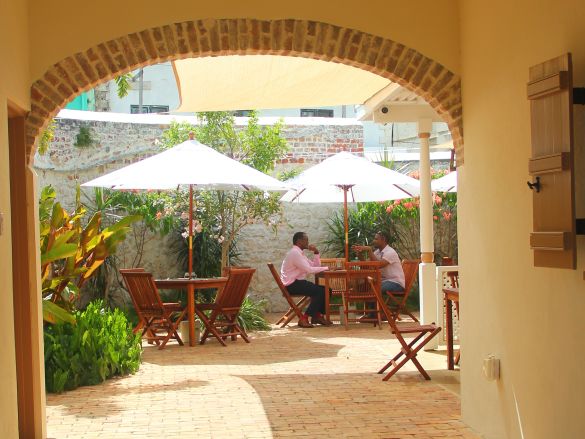 ---
Find your ideal Barbados accommodation...