Category:
Heritage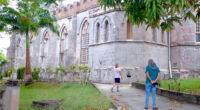 In 1644, Ferdinand Paleologue arrived on Barbadian shores, beginning a captivating chapter in his life and Barbados' history.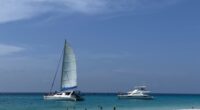 Since first visiting this 166 square-mile island paradise in 2007, I have found the people of Barbados warm, friendly, and hospitable. Going local is the only way to truly experience it all.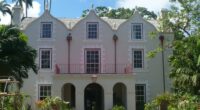 Although Barbados is a small nation we are rich in history, forged by influences from Africa and Britain into an impressive island state that seeks to preserve it's heritage while confronting injustices of the past.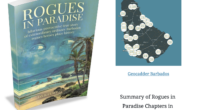 Rogues Tours Barbados takes you virtually to all the places mentioned or related to the book Rogue in Paradise. Click on the icons, and the map will zoom in and display a summary of the chapter. Click on Any Chapter Example- Chapter 20 of Rogues Tours, Barbados Rum Shops. Community centers, convenience stores, and local […]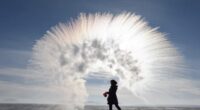 I was inspire to research the making of Ice in the tropics when writing my book Rogues in Paradise. I recount a fun story that happened at Chilly Mose and it got me thinking who was the ice cream maker BICO. The Barbados Ice Company (BICO) is one of the oldest companies in Barbados. It […]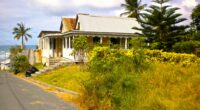 This is the story of the Barbados Chattel Houses told in prose, poetry and images.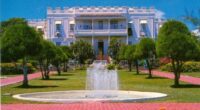 Meet the man behind the iconic Sam Lord's Castle and the intriguing saga of a unique form of piracy he is credited with inventing.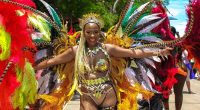 The recently culminated Crop Over Festival has been deemed a success by those involved. Event planners, party goers, street vendors, band producers, revellers and spectators all agree. Everyone who we spoke to had a blast and can't wait until Crop Over 2020.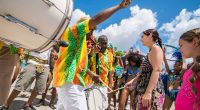 The Crop Over season is upon us and while it may seem as though the season is in full swing, it, in fact just got started. The season will culminate on August 1 with Grand Kadooment, the island's jump up day.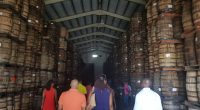 Mount Gay Distillery is preparing to launch something new and exciting for locals and visitors alike! Join us to discover more as we share details of our fascinating tour of the rum factory.