Category:
News-Press
It is sad and overwhelming to see the beautiful and historic buildings standing in piles of smouldering rubble after the fire devastates Speightstown. Priceless art and artifacts obliterated. Countless years of building these icons of Speightstown are gone. Archer's Hall Design Centre, Juma's Restaurant and Art Gallery and One Eleven East are sadly lost. It […]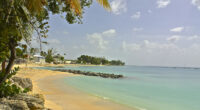 It seems like a mute question to ask which hotels are open in Barbados since Prime Minister, Mia Mottley, has said Barbados hotels and resorts, villas and apartments never officially closed. Hotels were free to operate if they had guests. Of course, the Barbados Lockdown put a halt to most operations but long-term stays continued […]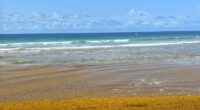 Here is the Instagram video of "Sargassum – A Beautiful Menace" on a Barbados beach. It is remarkably beautiful with its yellow-brown carpet in the ocean and on the shore but it is not a welcome sight for vacationers and locals who use the beach. View this post on Instagram Teams of workers have removed […]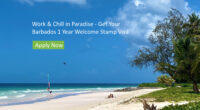 Welcome Mia Mottley, Prime Minister of Barbados, invites you work in paradise and makes it easy for you to live and work here with the Barbados Welcome Stamp. Many retired people and others are deciding to enjoy long stays in Barbados, away from the pandemic in large cities and COVID-19 spikes. Now Barbados reaches out […]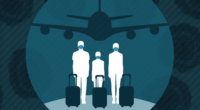 COVID Travel Brief – What & Why The official COVID-19 protocol documents are confusing and not easy to follow. This is why we created "COVID Travel Simplified". It is a new look at Air Travel Protocols from the point of view of the COVID Traveller. It the easy way to find everything you need to […]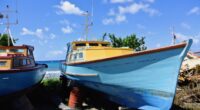 For latest statistics on Reopening air travel and Covid testing see https://barbados.org/blog/barbados-tourism-revival/ Barbados Air Travel Flights Protocols, first published early in July, were revised on July 16th. Please go here For Latest Updates – Download Air Travel Protocols By Risk Category The summary below is much the same as the revised form. A major difference […]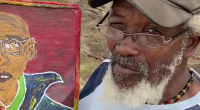 Woolly Hewitt credits his "world-famous artist" stature to Simon Cowell who holidays often in Barbados. Woolly was a fan of Simon and followed the show "The X Factor". He created a portrait of Simon and gave it to him on the beach, in the presence of British reporters. It was promptly published in the British […]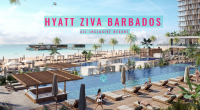 The new Hyatt Ziva is a massive development for a small island. There is no other resort of this scale in Barbados.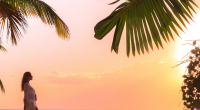 The focus is on implementing training, standards and establishing the facilities needed to safeguard travellers and the local population.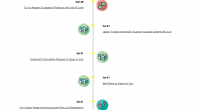 This blog provides insights on what to expect when travel rebounds following the covid-19 pandemic. It's a case study of latest research and thinking on planning for the future