Category:
News-Press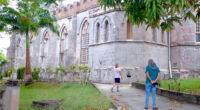 In 1644, Ferdinand Paleologue arrived on Barbadian shores, beginning a captivating chapter in his life and Barbados' history.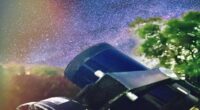 It was an enchanted evening when we stopped by Leos's home for some stargazing. We were invited to explore the stars and learn more about the universe and man featured in the media and in Rogues in Paradise.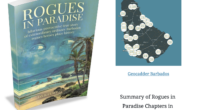 Rogues Tours Barbados takes you virtually to all the places mentioned or related to the book Rogue in Paradise. Click on the icons, and the map will zoom in and display a summary of the chapter. Click on Any Chapter Example- Chapter 20 of Rogues Tours, Barbados Rum Shops. Community centers, convenience stores, and local […]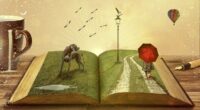 The early travel writers were privileged male colonial authors who could afford to travel and had an education that encouraged exploration. They saw the world through colonial eyes, often minimizing the culture and people they were writing about. Postcolonial writers saw this was ethically wrong and made an effort to be more balanced and sensitive […]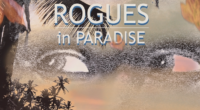 Barbados.org is pleased to announce that the new Book Rogues in Paradise is a Barbados Treasure. The book is getting rave reviews by the press even before publication. The author is barbados.org founder Ian R. Clayton, known for his digital media development, videos, blogs, and publishing. Barbados is famous for its beautiful, wide, white, sandy […]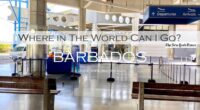 This blog is a daily tally of COVID-19 Air Travel Stats starting from the first flight to arrive on the opening of the Grantley Adams International Airport. It is a supporting report following up on Barbados Tourism Revival & COVID-19 Air Travel. Video Key Point Summary Travellers Testing COVID-19 Positive With rigorous testing and tracking […]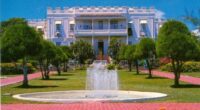 Meet the man behind the iconic Sam Lord's Castle and the intriguing saga of a unique form of piracy he is credited with inventing.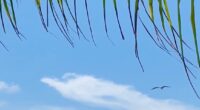 Magnificent Barbados Frigatebirds drifting effortless on the wind at Accra Beach and the Boardwalk. A remarkable sight and experience that awaits you in Barbados. What are you waiting for? View this post on Instagram Frigate bird catch if the day. Trailer for IGTV movie of the frigate bird EFFORTLESS Flight- https://www.instagram.com/tv/CFric6rjL7E/ A post shared by […]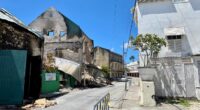 It is sad and overwhelming to see the beautiful and historic buildings standing in piles of smouldering rubble after the fire devastates Speightstown.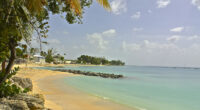 It seems like a mute question to ask which hotels are open in Barbados since Prime Minister, Mia Mottley, has said Barbados hotels and resorts, villas and apartments never officially closed. Hotels were free to operate if they had guests. Of course, the Barbados Lockdown put a halt to most operations but long-term stays continued […]