Category:
Heritage & Culture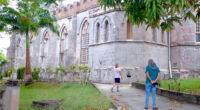 In 1644, Ferdinand Paleologue arrived on Barbadian shores, beginning a captivating chapter in his life and Barbados' history.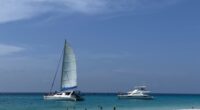 Since first visiting this 166 square-mile island paradise in 2007, I have found the people of Barbados warm, friendly, and hospitable. Going local is the only way to truly experience it all.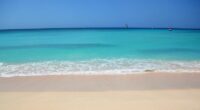 Barbados offers a unique blend of history, culture, nature, and luxury, making it the perfect destination for any traveler.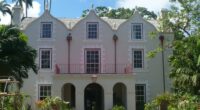 Although Barbados is a small nation we are rich in history, forged by influences from Africa and Britain into an impressive island state that seeks to preserve it's heritage while confronting injustices of the past.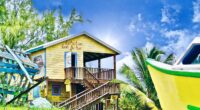 Calum Glenny, an avid traveller with a keen interest in culture and history, sent me this lovely memoir, with his Travellers Barbados Tips & Insights of his recent holiday on the island. Calum is on the list to get my latest book, Rogues in Paradise, which will be published this year. His descriptions of places […]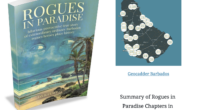 Rogues Tours Barbados takes you virtually to all the places mentioned or related to the book Rogue in Paradise. Click on the icons, and the map will zoom in and display a summary of the chapter. Click on Any Chapter Example- Chapter 20 of Rogues Tours, Barbados Rum Shops. Community centers, convenience stores, and local […]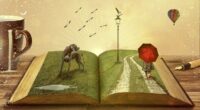 The early travel writers were privileged male colonial authors who could afford to travel and had an education that encouraged exploration. They saw the world through colonial eyes, often minimizing the culture and people they were writing about. Postcolonial writers saw this was ethically wrong and made an effort to be more balanced and sensitive […]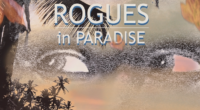 Barbados.org is pleased to announce that the new Book Rogues in Paradise is a Barbados Treasure. The book is getting rave reviews by the press even before publication. The author is barbados.org founder Ian R. Clayton, known for his digital media development, videos, blogs, and publishing. Barbados is famous for its beautiful, wide, white, sandy […]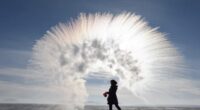 I was inspire to research the making of Ice in the tropics when writing my book Rogues in Paradise. I recount a fun story that happened at Chilly Mose and it got me thinking who was the ice cream maker BICO. The Barbados Ice Company (BICO) is one of the oldest companies in Barbados. It […]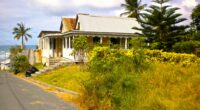 This is the story of the Barbados Chattel Houses told in prose, poetry and images.