Barbados: Preparing The Trip - Documents You May Need
Planning your Barbados vacation? Below you will find details on the travel documents (passports, visas, etc.) you will need when making the trip.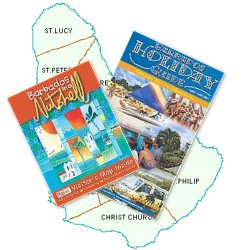 Passports and Visas
All visitors to Barbados require a valid passport. Citizens of some countries also require visas. More...
Cruise Ship Passengers
Is Barbados a stop on your Caribbean cruise? Are you starting your cruise in Barbados? Then be sure you have the necessary travel documents. More...
Duration of Stay
Want to extend your stay in Barbados? If so, you must contact the local Immigration Department. More...
Credit Cards
See what credit cards are accepted in Barbados. More...
Drivers License
Barbados car rentals are an excellent way to explore our lovely island. Find out how to secure a local drivers license. More...
Best Barbados Hotel Deals
Got all your travel documents in order? Be sure to book your accommodation early.