Preparing The Trip: Currency
Barbados Currency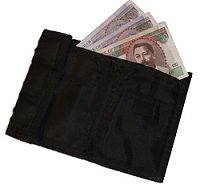 The currency of Barbados is the Barbados Dollar (BBD).
When planning your Barbados vacation remember that the Barbados Dollar is converted at the rate of $1.98 BDS to $1.00 U.S.
The Barbados Dollar is fixed to the U.S Dollar and does not fluctuate. Its rate to other currencies fluctuates daily based on their fluctuations relative to the U.S. Dollar.
On your travels around Barbados you will find that US currency is accepted across the island, and most stores and restaurants accept major credit cards. Of course most Barbados hotels and other lodgings also accept these various forms of payment.
Barbados banknotes are issued in the following denominations: 2, 5, 10, 20, 50, and 100 Dollars. In 2022 the Central Bank of Barbados released an attractive new series of bank notes in these same denominations. Barbados coins are issued as 5 cents, 10 cents, 25 cents and 1 Dollar.
Find out what tips to leave for waiters, maids, taxis and tour guides.
For currency conversions, please use XE.com Personal Currency Assistant.
Best Barbados Hotel Deals
Get best deals from local hotels....