Barbados Oistins Fish Festival
2023 Oistins Fish Festival Events Calendar
Friday April 7th
4 - 5 pm: Sea tuh Stove: Flying Fish - Dinner Edition
5 - 7 pm: Heritage Sunset Stroll #1
7 pm: Pan Riddum Concert in De Bay
Saturday April 8th
10 - 11 am: Sea tuh Stove: Flying Fish - Brunch Edition
12 - 1 pm: Net Throwing Competition
1 - 2 pm: Strong Man Boat Pulling Competition
3 - 4 pm: Greasy Pole Competition #1
4 - 5 pm: Oistins Parade
5 - 7 pm: Official Opening
7 pm: Soca in De Bay Concert
Sunday April 9th
2 - 3 pm: Easter Egg Hunt
3 - 4 pm: Easter Bonnet Competition
4 - 5 pm: Sip 'N Paint
5 - 5:30 pm: Egg & Spoon Marathon
5 - 7 pm: Heritage Sunset Stroll #2
7 pm: Blessing in De Bay Gospel Concert
Monday April 10th
5:30 - 8 am: 5K Run/Walk
3 - 4 pm: Greasy Pole Competition #2
4 - 4:30 pm: The Great Tray Race
4 - 6 pm: Domino Competition Finals
4:30 - 5 pm: Dolphin Skinning Competition
5 - 6 pm: Fish Boning Competition
6 - 6:30 pm: Fish Cake Eating Competition
7 pm: BAJE to the WORLD Concert
Follow the festival fun on Instagram!
About the festival
Held at the historic town of Oistins on the south coast of Barbados, the Oistins Fish Festival celebrates the contribution made to Barbados by persons in the local fishing industry.
Traditionally held over Easter weekend, the festival is a unique attraction that offers fun and entertainment for both locals and visitors alike.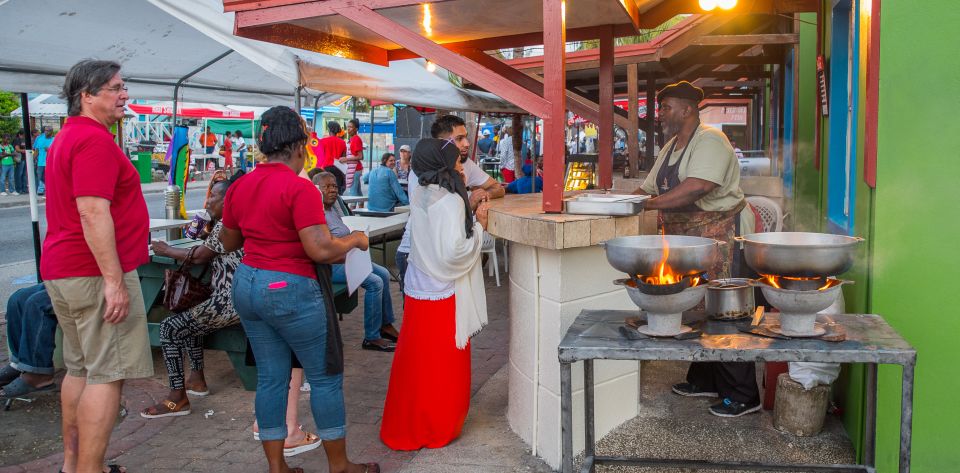 Music, crafts, food and fun!
Enjoy the sweet strains of calypso and reggae music coming from the sidewalk stalls, and the sounds of the traditional Barbados tuk band. Of course dancing to all that music builds up an appetite, so head for the food and beverage stalls to enjoy traditional Bajan fare such as fish cakes, fried fish and pudding and souse, all washed down with a cool Banks Beer.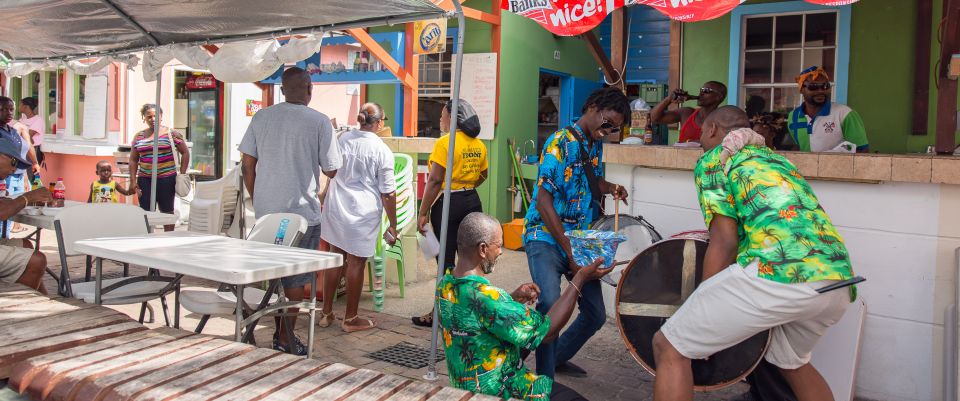 Local arts and crafts can also be found in abundance as talented craftsmen take the opportunity to display their wares.
Entertaining, the Oistins Fish Festival certainly is! The fish boning competition is a huge attraction for both locals and visitors as is the grease-pole competition! There's also an Easter Bonnet Competition, Strong Man Boat Pull, Fish Cake Eating Contest, Egg and Spoon Race, and Celebrity Cook Off!
The focus of the festival however is really on honouring those who contribute to the fishing industry in Barbados. A time to remember those who feed us from the seas surrounding this beautiful island. Read about "Fishing... a way of life!"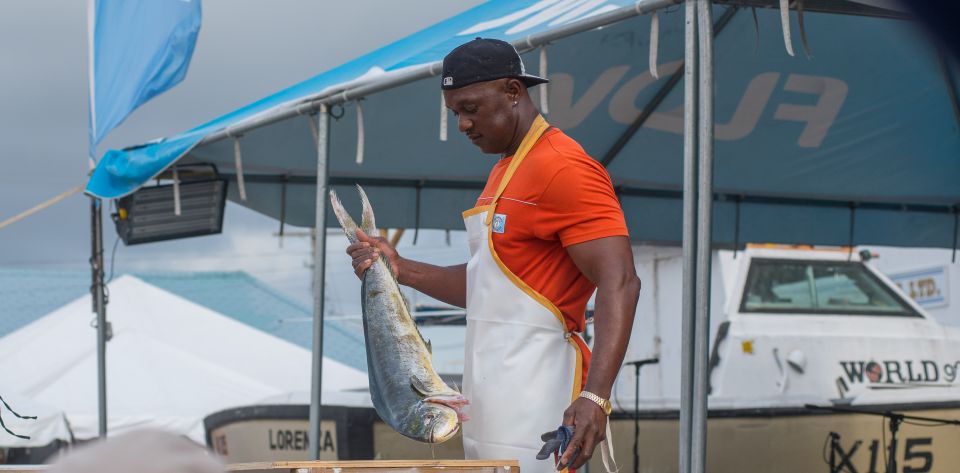 Find accommodation
Find somewhere to stay in Barbados during the Oistins Fish Festival