Barbados Customs & Duty Free Allowances
Customs Regulations
General duty free allowances in Barbados.
Personal Effects: 1 litre of potable spirits or wine.
All articles in excess of this exemption are subject to the relevant duty and tax.
Personal effects are passengers' baggage containing apparel and articles for personal use which a traveler may reasonably require during his vacation e.g. clothing, cosmetics and accessories.
Restricted or Prohibited Items.
The importation of certain articles are restricted or prohibited in order to protect the community, to maintain animal and plant life, among other reasons. Prohibited articles such as illegal drugs and pornography will be seized and persons may face penalties or prosecution.
Restricted items may be released after inspection by the appropriate agency or detained until conditions of the restrictions are met. Receipts are issued for all articles detained by customs.
Among the restricted items are:Fruits and Vegetables. All fruits, vegetables, plants, cuttings, seeds or unprocessed plant products must be declared to customs and presented for inspection by a Plant Quarantine Officer. Fresh fruits from certain countries are prohibited in order to prevent the spreading of pest and plant diseases. Certain plant, seeds or cuttings may require an import permit and a photosanitary certificate.
Request for import permits and further information should be addressed to:
Plant Quarantine
Ministry of Agriculture,
Graeme Hall
Christ Church
Barbados
Tel (246) 428-4150
Duty Free Allowances
Britain - Duty Free Allowances for Returning British Citizens
Each returning resident over 17 years of age may take back:
1 litre of alcohol
60cc of perfumes
Up to £145 worth of other goods.
CANADA - Duty Free Allowances for Returning Canadian Citizens
Persons whose stay is in excess of 48 hours can claim up to $800 CAN. per trip.

Each returning Canadian resident may take back:
1.14 litres of alcoholic beverages OR 1.5 litres of wine
24 12-oz cans/bottles of beer.
Minimum age for alcoholic beverages vary with port of entry. No duty or GST is charged on purchases under $300. GST charge on entire total purchases. Duty varies on alcoholic beverages.
Gifts: Persons while abroad may mail casual gifts (except alcoholic beverages) free of duty and taxes, to friends and relatives in Canada, providing the value of the gift does not exceed CAN$40.
United States Of America - Duty Free Allowances for Returning American Citizens
Each returning citizen whose stay is in excess of 48 hours may on his return, take back, free of duty, articles totaling up to US$400 (based on the retail value of the items in the country of purchase).
Duty on purchases in excess of the US$400 exemption is 10% on the next US$1000, and thereafter at the rate duty applicable.
Duty free liquor is allowed at one litre per person for persons over the age of 21.
Gifts: In addition to the US$400 exemption, each person can mail back gifts valued at $50 each to friends and relatives back home, provided the addressee does not receive more than one gift parcel a day. No declaration is required, and no tax is levied.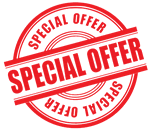 Sail through immigration and clear customs quickly when you arrive in Barbados, with the Fast Track Arrival Service ››