Category:
Arts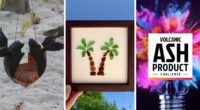 In the hands of talented Barbadians the simplest of materials is transformed into beautiful and functional items. Here are 3 wonderful examples.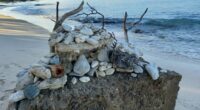 Check out this wonderful work of 'art' we encountered on this morning's beach walk!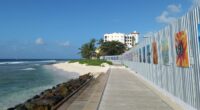 There's a wonderful new addition to the Barbados south coast boardwalk… a stunning art exhibit!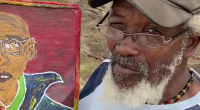 Woolly Hewitt, featured in the book Rogues in Paradise, credits his "world-famous artist" stature to Simon Cowell who holidays often in Barbados. Woolly was a fan of Simon and followed the show "The X Factor". He created a portrait of Simon and gave it to him on the beach, in the presence of British reporters. […]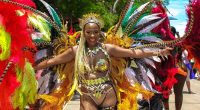 The recently culminated Crop Over Festival has been deemed a success by those involved. Event planners, party goers, street vendors, band producers, revellers and spectators all agree. Everyone who we spoke to had a blast and can't wait until Crop Over 2020.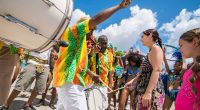 The Crop Over season is upon us and while it may seem as though the season is in full swing, it, in fact just got started. The season will culminate on August 1 with Grand Kadooment, the island's jump up day.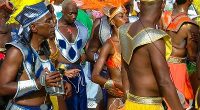 The National Cultural Foundation has released the 2019 Crop Over Calendar which signals that the season is fast approaching. This festival is a colourful spectacle which spans a period of three months, culminating in the massive carnival parade – Grand Kadooment.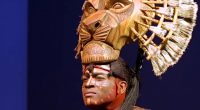 An Island Of Music Every visitor to Barbados will tell you that the musical and artistic talent of Barbados' Artisans is just amazing. Everyone sings and dances pretty well all of the time here. Bajans walk with a song in their head and strut to the music as they work and play. So it's no […]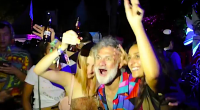 Vujaday Music Festival Barbados brought a truly remarkable sense of joy and community to the island. People were friendly and respectful. The beat was riveting and the music and dancing never stopped. We give it a Five Star Review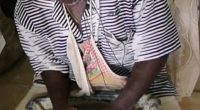 Some say culture is in the blood, but if you are a potter you know that Caribbean heritage and culture is in the clay!