In the hands of talented Barbadians the simplest of materials is transformed into beautiful and functional items. Here are 3 wonderful examples…
Coconuts Become Bird Feeders…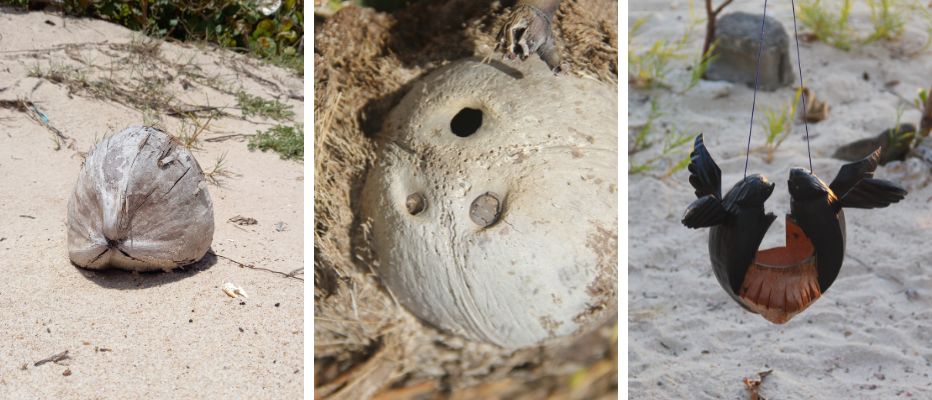 Coconuts are quite precious to Bajans, who savour the refreshing water and use the coconut meat in delicious treats such as sugar-cakes and coconut bread.
But the coconut shells are not wasted! Talented local artisans husk and clean the coconut shells then transform them into charming bird feeders. Some are painted or decorated while others remain in a more natural state. You'll often see these feeders displayed for sale on our beaches and in craft shops.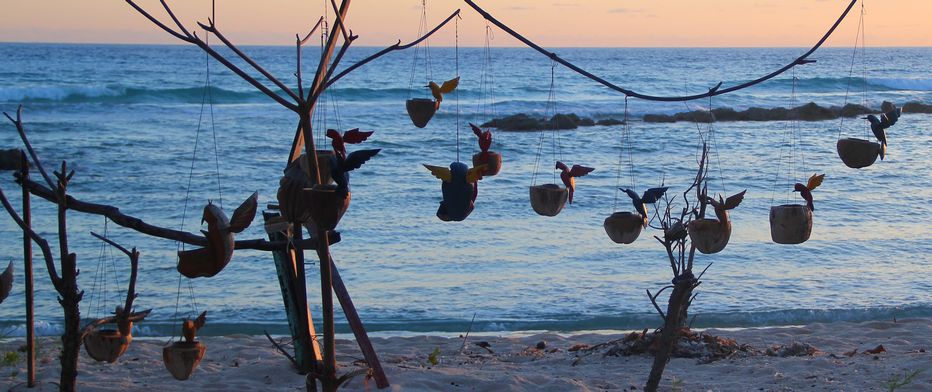 Washed-Up
Washed-Up Artworks transforms beach finds into creative, whimsical works of art and functional pieces.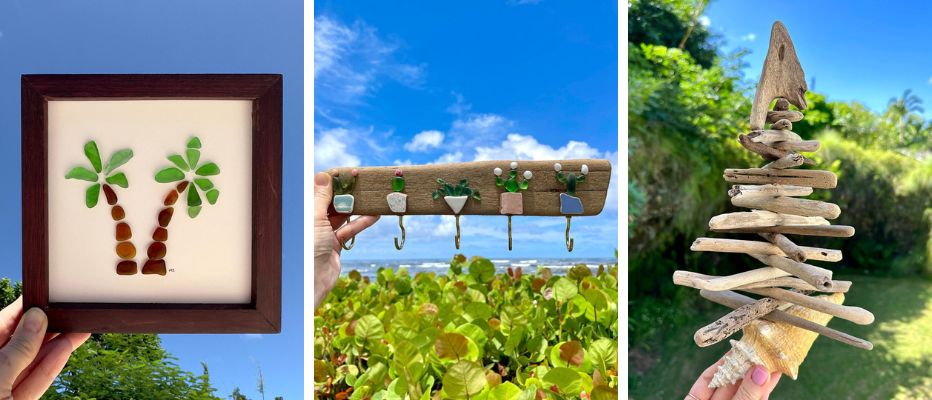 Pieces of green and brown sea glass become tropical coconut trees; sea turtles emerge from sea glass and sea shells; shells and seaweed decorate handy key holders; and beach driftwood transforms into a Caribbean Christmas tree!
Discover more of this creative work on Instagram @washedup.bb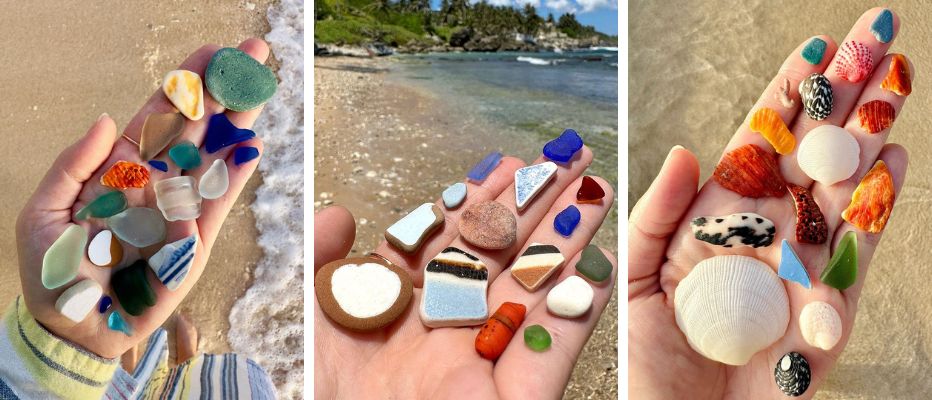 Barbados beaches are a great source of these materials. The east coast is the perfect spot for collecting varied seashells and driftwood; the southern beaches yield lots of sea fans; and the west coast provides pieces of glass smoothed by the action of waves, creating beautiful, frosted gems.
Innovating With Ash
In April 2021 the La Soufrière volcano on Barbados' neighbouring island St. Vincent erupted, causing a massive ashfall in Barbados.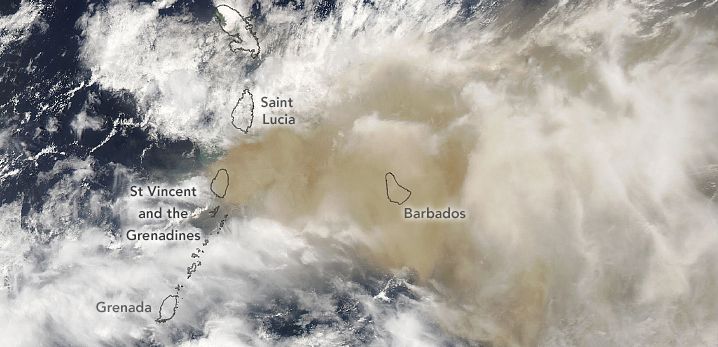 As we began the daunting cleanup task, local business development agency Export Barbados inspired us to imagine the potential products that could emerge from the ash!
This Volcanic Ash Product Challenge was won by Rhea Gilkes and Selina Craigg, who created the La Soufrière Foot Scrub by first sanitizing the ash and then combining it with essential oils.
Rhea explains: "The fineness of the ash is very effective. It's not hard and rough. It's actually finer and smoother than sand, and it has grit. It's like the difference between a rough sand paper and a finer sand paper. When you rub it on your skin, it is a really good exfoliant and of course, volcanic ash has a lot of minerals, like magnesium, which is good for your skin. So we thought the scrub would be a good idea."
Barbados Craft Tours
---
Find your ideal Barbados accommodation...