Category:
Flora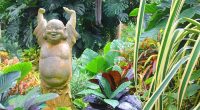 With vibrant tropical blooms and towering trees Barbados' gardens are a haven for nature lovers and explorers alike.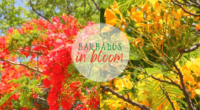 June-July is a wonderful time to visit Barbados, with the Flamboyant Trees in full bloom!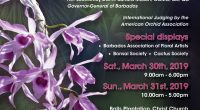 In celebration of the 80th Anniversary, the Barbados Orchid Society will showcase an 80th Anniversary Orchid Show on March 30th – 31st, 2019.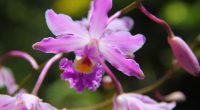 The Barbados Horticultural Society is once again seeing gold as the island's display wins the prestigious Gold Award at the 2018 Chelsea Flower Show.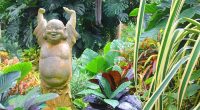 Join us on a virtual photo tour of the stunning Hunte's Gardens located in the lush Barbados countryside.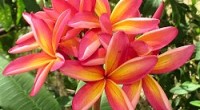 Barbados has been selected to host the 2017 World Flower Show!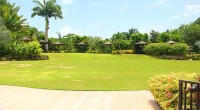 On the busy south coast of Barbados is The Sanctuary Cafe, a wonderful spot for breakfast, lunch or a snack in a most amazing setting!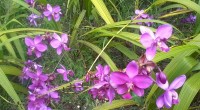 Located in the heart of the Barbados countryside is an amazing paradise of colour and beauty. This is Orchid World. Six acres of landscaped gardens await your arrival at Orchid World.  Here you become immersed in a tropical paradise surrounded by palms, bougainvillea, heliconias and ferns. But the most amazing sights are the over 30,000 breathtaking […]
Note: The Sweet Barbados Island Tours company no longer exists. Click here for currently available tours and excursions in Barbados. Looking for a new and exciting way to explore the Caribbean island of Barbados? Sweet Barbados Island Tours may be just what you're after! This family run company makes you feel just like one of their […]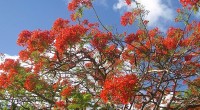 Every summer, between May and September, the Barbados landscape becomes a cascade of red, orange and yellow… the Flamboyant trees are in full bloom! The red variety, seen above, is by far the most common in Barbados, however the yellow and orange varieties can also be found across the island. When different colored Flamboyant trees […]