The Barbados Horticultural Society is once again seeing gold as the island's display wins the prestigious Gold Award at the 2018 Chelsea Flower Show.
The display featured colourful blooms from across Barbados under the theme "Where rum comes from", a nod to the rum and sugar heritage of the island. In addition to the stunning flowers, the display included traditional rum barrels, cascading bags of sugar, sugar cane stalks, and rum cocktails.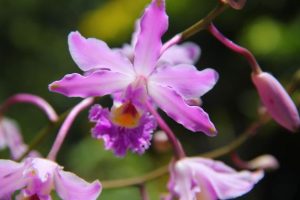 The floral beauty of the island was depicted with Anthuriums, Heliconias, Torch Gingers, Bromeliads, and Orchids (among others) and accentuated with palms, ferns and succulents.
One of the highlights of the Barbados exhibit was a new Tulip Torch Ginger that was propagated on the island at Flower Forest Botanical Gardens and was recently officially registered with the Heliconia Society International.
---
Find your ideal Barbados accommodation...