Flower Forest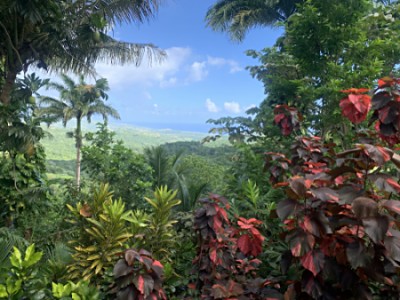 The Flower Forest is a tropical paradise located in the heart of the Barbados countryside! This botanical garden is home to a multitude of majestic palms, colourful shrubs and tropical flowers.
Meander through the pathways, some flat and some with steps, to explore these lovely gardens. The topography of the area features gentle hills offering amazing vistas of the lush countryside and eastern coastline, so be sure to bring your camera to capture both the views and the spectacular flora!
With your exploration completed and your spirit renewed, head to the informal cafe for a drink, a light lunch or tea.
With its breathtaking views and tranquil setting Flower Forest is also a wonderful spot for weddings and other special events!
See photos & video of Flower Forest