Andromeda Botanical Gardens
The Andromeda Botanical Gardens is located in the eastern parish of St.Joseph, just up the hill from Bathsheba village. It's a magnificent eight-acre garden containing several varieties of tropical flowers, shrubs and trees including orchids, palms, ferns, heliconia, hibiscus, bougainvillea, begonias and cacti.
Andromeda's remarkable variety of trees is unparalleled, with the garden containing species from around the world.
The beautiful and exotic flowers are complemented by a lovely stream which bisects the land and forms enchanting pools and waterfalls. The lily ponds are absolutely stunning.

Stroll along winding paths at your own pace, enjoying the tropical blooms, towering trees, and refreshing island breezes. The elevated location also offers lovely peeks at the ocean.
Beautiful butterflies flutter from flower to flower, while birds chirp overhead. Green Monkeys make their way through the gardens from the surrounding gullies.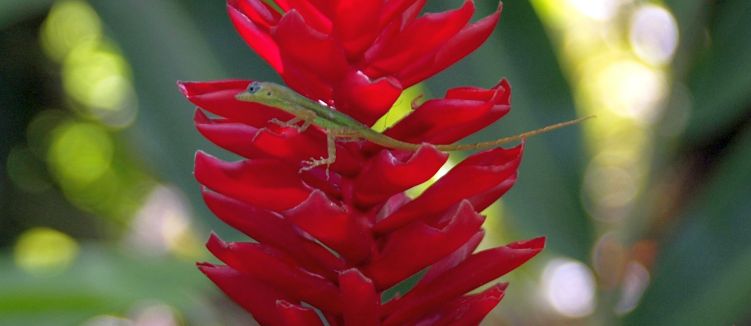 The small balcony cafe is the perfect spot to enjoy a snack and refreshing fruit juice, rum punch, soda, or beer. Be sure to also browse through the giftshop with its magnificent selection of local art and island crafts.
The name Andromeda is derived from the mythical Greek goddess who was chained to a rock. Work on the Garden was started in 1954 by Mrs. Iris Bannochie, a local horticulturist. At her death, Mrs. Bannochie bequeathed Andromeda to the Barbados National Trust.
Opening Hours: 9:00 am - 4:30 pm daily
Admission Fee: Adults US$15, Children free
Tel: (246) 433 9384
Email: info@andromedabarbados.com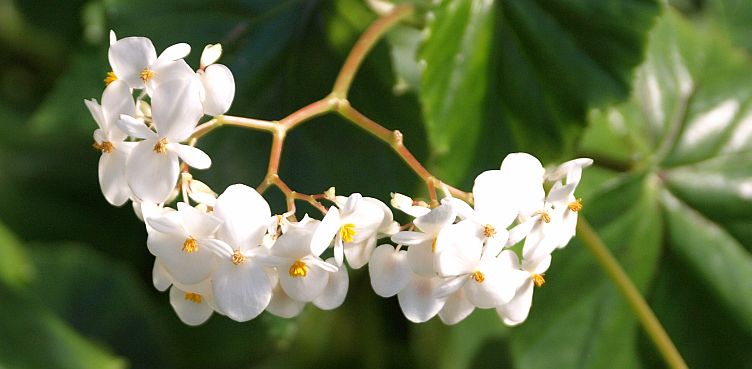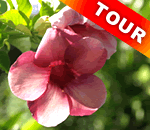 Visit stunning Barbados gardens on this full-day island tour
Save time & money:
You won't find it cheaper online or anywhere else.
Don't be disappointed:
Book ahead to guarantee you don't miss out on the best tours & activities.