Rogues Tours Barbados takes you virtually to all the places mentioned or related to the chapters in the book rogues in Paradise. Click on the icons, and the map will zoom in and display a summary of the chapter.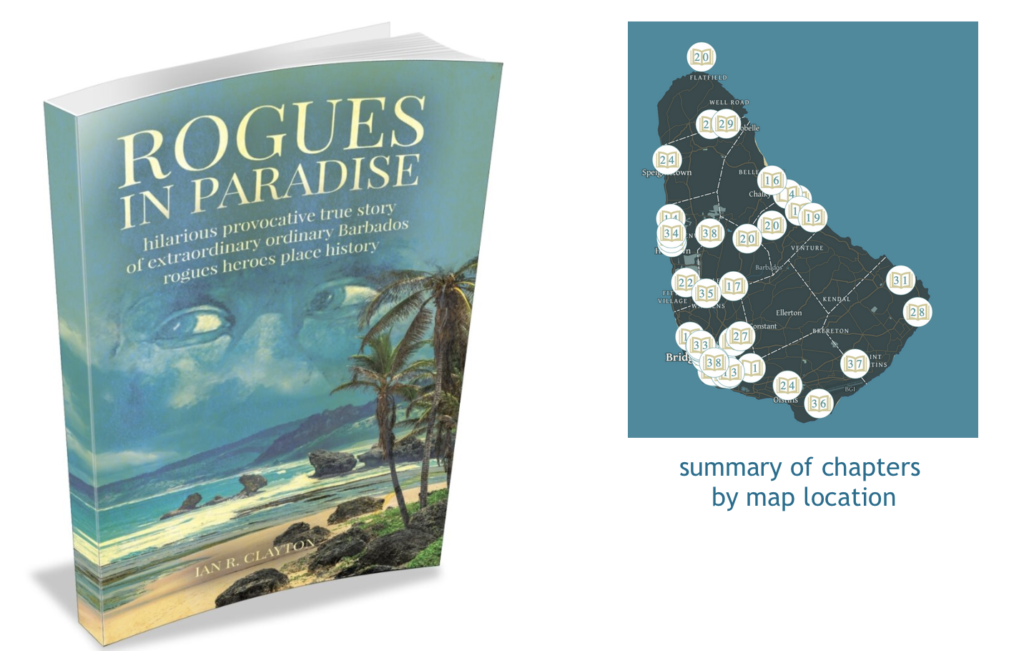 Click on Any Chapter
Example- Chapter 20 of Rogues Tours, Barbados Rum Shops. Community centers, convenience stores, and local pub/bar/restaurant. The place to lime, unwind, and catch up on the gossip!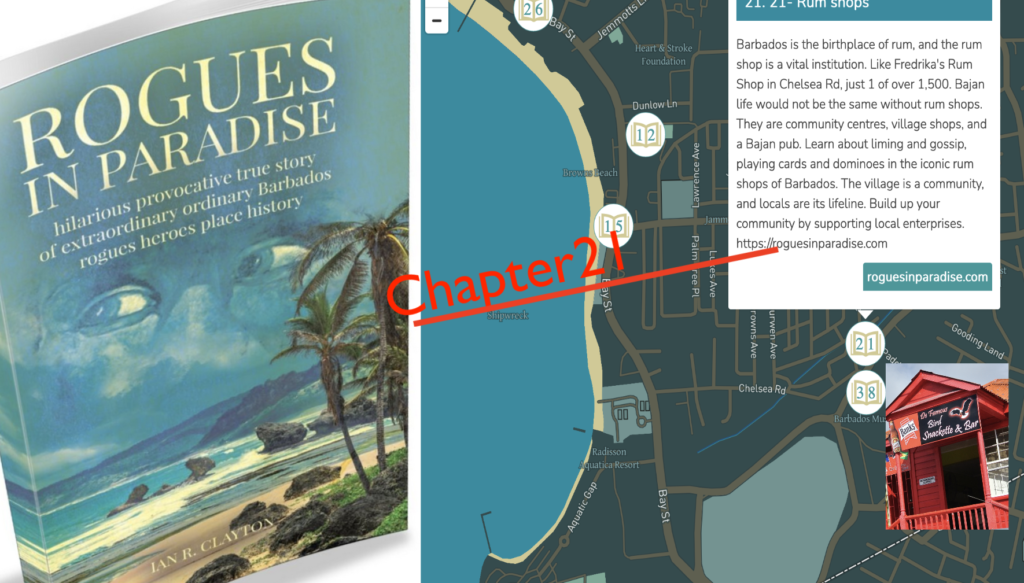 Each Chapter of Rogues in Paradise relates to a person, a place, or an event. The rogues, heroes, knights, and dames live, work or frequent the places mentioned in the chapters.
Chapter 10 Woolly Hewitt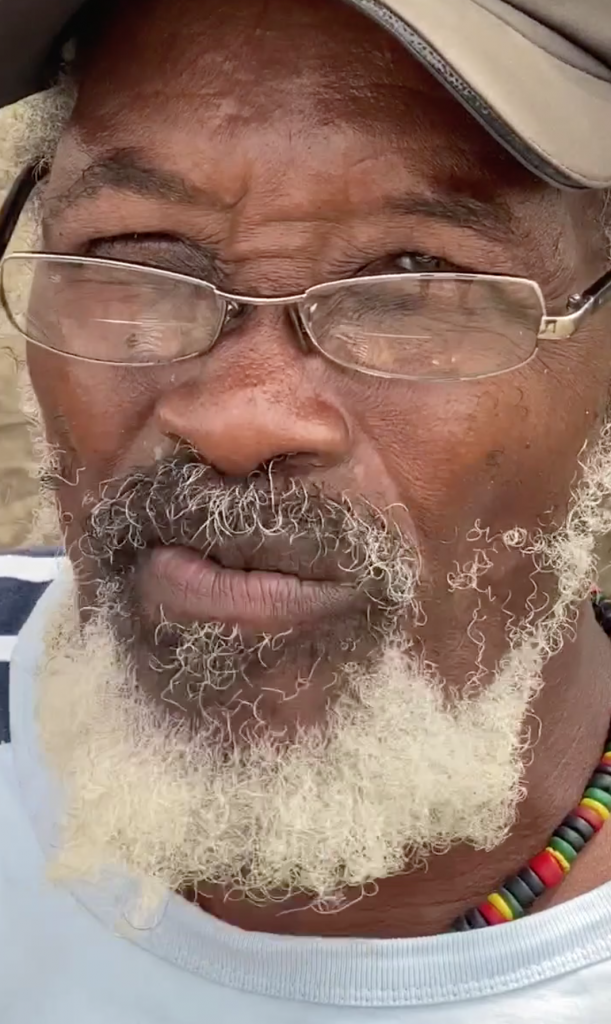 For example, you will find Woooly Hewitt of (Chapter 10), on the boardwalk.

He is the rogue folk artist often found walking the boardwalk where he frequently sits under a tree to paint.

He lives close by and sells his paintings that he hangs from the roadside trees at Accra beach.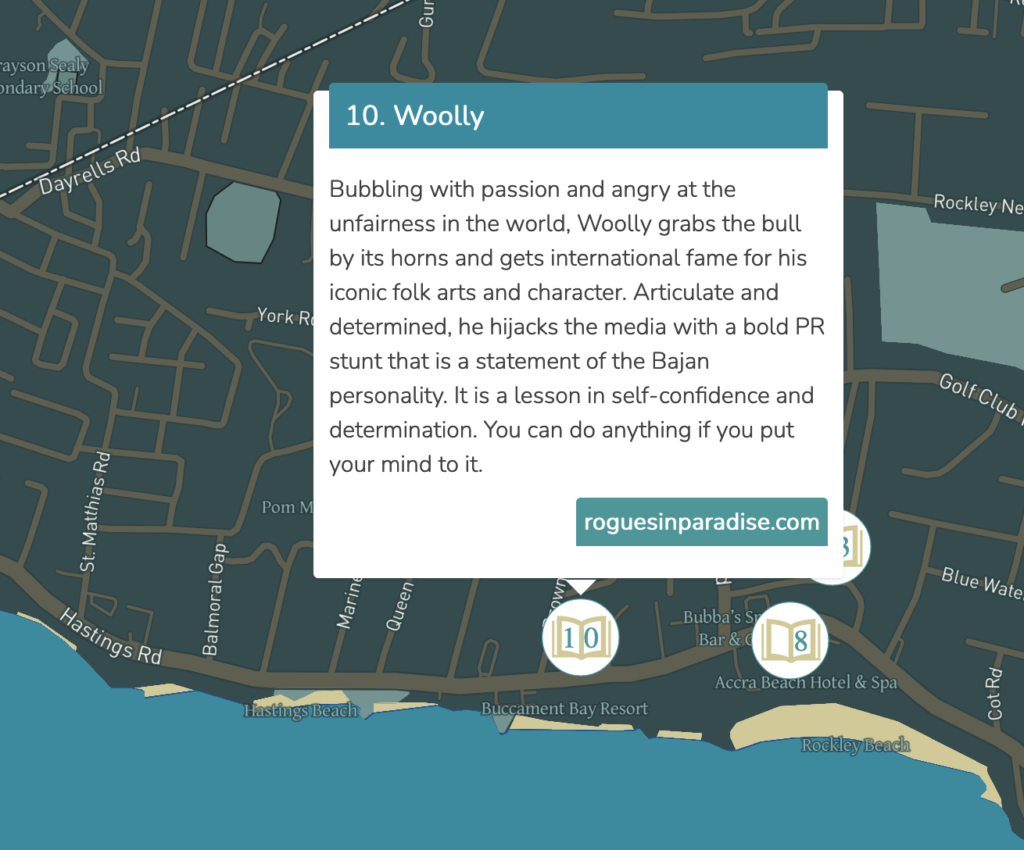 Chapter 17 – Knights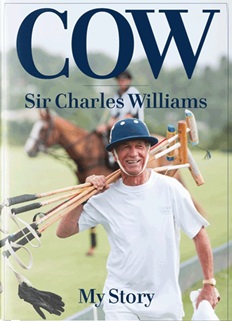 Chapter 17 tells the story of two extraordinary people knighted for their contribution to society.

Both are mentioned and plotted on the map. In this case, we showcase Sir Charles Williams, affectionately known as COW.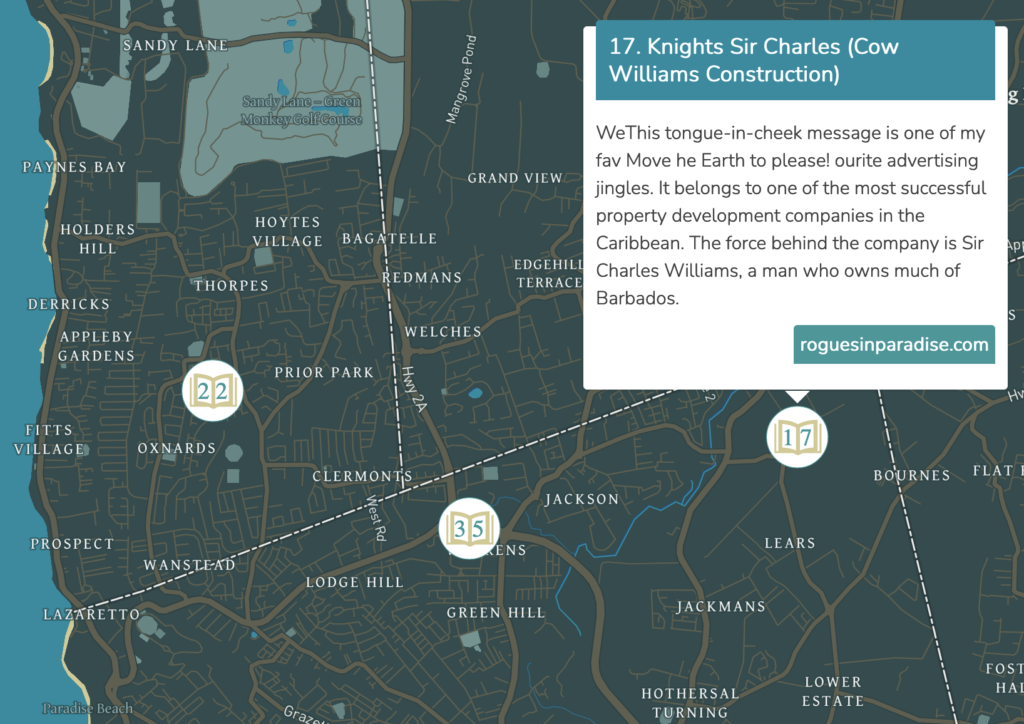 Chapter 25 Murder Most High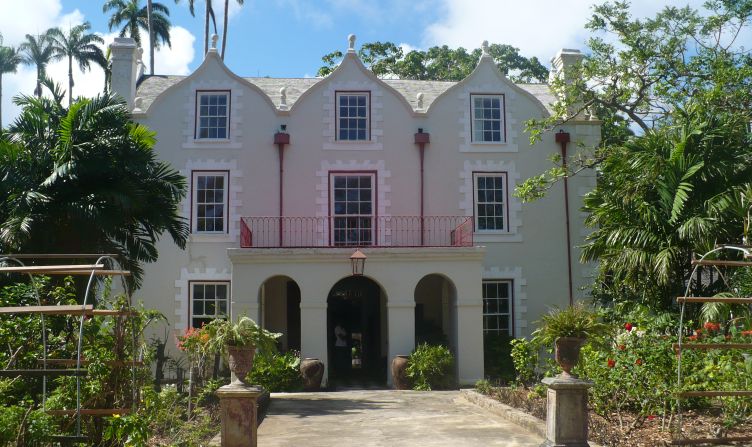 Historic places are where ships first landed, where battles were planned, charters were signed or where great mischief happened. Chapter 25in history, refers to murder most high where landed gentry plotted revenge over affairs at Nicholas Abbey.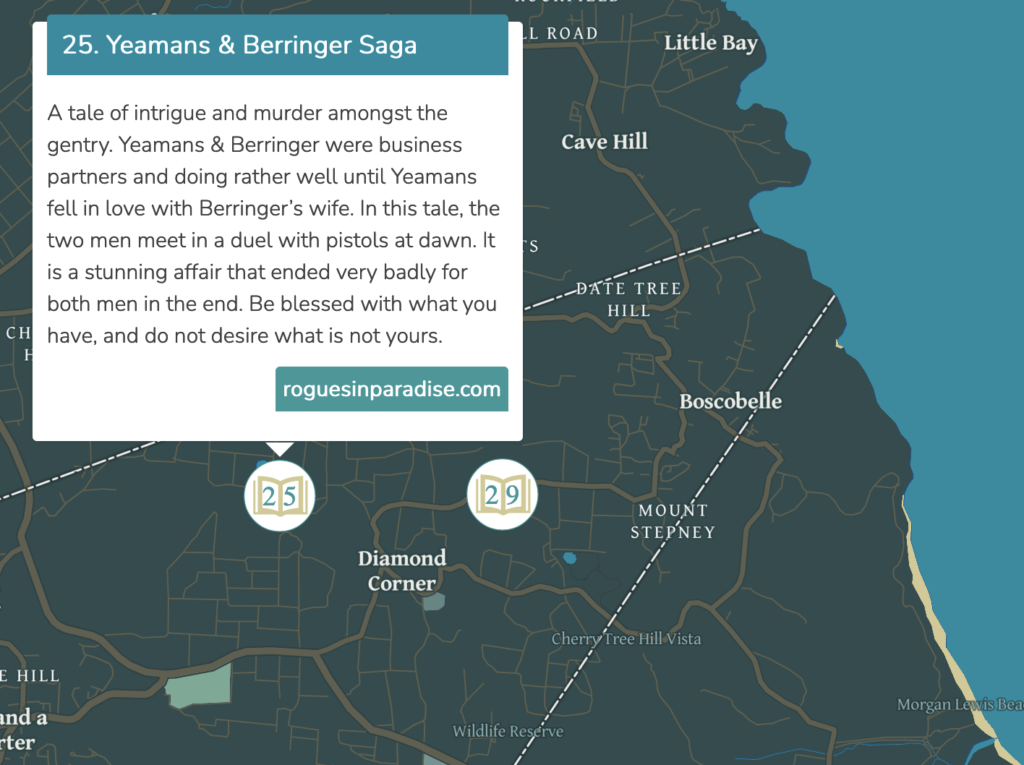 Interactive Map
Learn more about Rogues mapping technology at:
https://barbados.org/blog/roguesmaptech
Sull-Screen – Click link below:
https://geocadder.bg/rogues-in-paradise/ >>>
Related Links
How Travel Literature Has evolved

---
Find your ideal Barbados accommodation...