Category:
Rihanna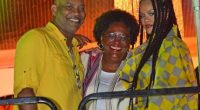 Barbados' Prime Minister Mia Mottley is to be honoured at Rihanna's 5th Annual Diamond Ball this year. The event takes place in New York city on September 12th.
Barbados born singing sensation Rihanna has once again made history, winning the first ever Icon Award at The American Music Awards. The show included a performance by Rihanna of her song "Diamonds" as well as a video montage of her career highlights. Decked in a long black dress with a plunging neckline and a diamond-studded […]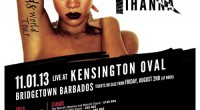 Barbadian superstar Rihanna will be giving another concert in Barbados, this one on November 1st 2013!
Barbadian singing sensation Rihanna has received 3 nominations for the 2013 Grammy Awards. With 5 Grammys already under her belt, the super star is hoping to garner 3 more in the following categories: Best Pop Solo Performance Best Rap/Sung Colab Best Short Form Music Video Congrats Rihanna!
Barbados is currently being featured on http://Party-Destinations.com which travels the world looking for the very best nightclubs, resorts and vacation offers for party holidays. Travel to Barbados' entertainment capital St. Lawrence Gap for live local bands (remember we're the home of Rihanna so you know the local talent is top notch!), the hottest clubs and hip restaurants.
Barbados born singing sensation Rihanna has sold more digital tracks in the United States than any other artiste. This news comes from Online International Company Nielsen SoundScan, which tracks the latest media research and trends. As of December 2011, Rihanna has sold over 47 million tracks beating out Lada Gaga, Katy Perry, Britney Spears and […]
Barbadian star Rihanna has beaten Madonna's record for a solo artiste achieving 20 Top 10 singles in the shortest amount of time, according to Billboard Magazine. The magazine reports that Rihanna's "We Found Love" from her album "Talk That Talk" has made her the fastest solo artiste to reach 20 Hot 100 Top 10 singles. […]
Check out Barbados superstar Rihanna's latest video for Cheers (Drink to that)! Cheers is definitely a great song for Barbados, with over 1500 rum shops on the island of only 166 square miles 🙂  Rum shops are an important part of our culture, not just for the local rum and Banks Beer but also as […]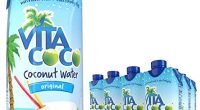 In collaboration with Rihanna, Vita Coco took 100% natural coconut water, pink guava, fresh oranges, red dragon fruit, and pineapple, and sliced, diced, and squeezed them into a bottle.
Barbados superstar Rihanna is now the hottest female artist on Facebook! Rihanna's 40 million plus Facebook fans overtakes Lady Gaga's count, making Rihanna the most followed female artist on the social media site. Rihanna will be performing in her homeland Barbados on August 5th as part of her worldwide LOUD tour. It will be Rihanna's first concert […]