Cherry Tree Hill
Approximately 850 feet above sea-level, this spot offers an excellent view of the "Scotland District" which covers the parish of St.Andrew and is named after the Patron Saint of Scotland.
It is believed that the name "Cherry Tree Hill" originated from the large number of cherry trees which once existed at this location.
Today the road is lined with mahogany trees, which were introduced into Barbados after the Treaty of Paris in 1763. As you descend the hill the mahogany trees give way to swaying sugar cane.


Cherry Tree Hill is part of the St. Nicholas Abbey plantation. Built in 1658 this is one of only three genuine Jacobean mansions in the Western Hemisphere. St. Nicholas Abbey Rum is produced at the on-site rum distillery. Be sure to stop by and explore the historic home, lovely gardens and fascinating boiling house and distillery.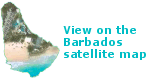 Many island tours include a stop at Cherry Tree Hill. Check our island tour guides for more information.
If you are renting a car, you can easily include a stop at Cherry Tree Hill as you tour the north and east of Barbados. Just check an island map or your GPS before you head out.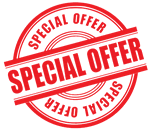 Visit amazing Cherry Tree Hill as part of a Treasures of Barbados island tour!
Click here for pricing & bookings
Save time & money:
You won't find it cheaper online or anywhere else.
Don't be disappointed:
Book ahead to guarantee you don't miss out on the best tours & activities.
See why this TripAdvisor reviewer fell in love with Cherry Tree Hill....