Barbados Airport Taxis and Transfers
Taxis and Transfers
Barbados taxis can be easily identified by the letter "Z" that appears on their license plates.
As you emerge from the Arrivals Hall, let the Taxi Dispatcher know your intended destination. You'll be advised of the fare, given a trip form, and directed to an available taxi.
* Note that in cases of extra luggage or passengers, a larger vehicle such as a van will be needed. In such cases the rate is 1½ times the normal rate.
Pre-book your airport transfer
Instead of getting a taxi on arrival, you can pre-book airport transfers ahead of time. We recommend: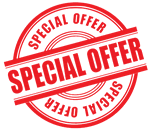 If you prefer to prebook a taxi service, click here to arrange safe, reliable roundtrip airport transfers ahead of your arrival. ››