Crane Beach
Crane Beach, originally a harbour, is considered by many to be one of the island's most beautiful beaches. In fact, Lifestyles of the Rich and Famous rated it as "one of the ten best beaches in the world"!
There are powerful waves in this area, making the Crane beach a great spot for boogie boarding.
The Crane Resort & Residences, standing on the cliff above the beach, has been a favorite with honeymooners since it opened in 1867. The view in the photo shows why!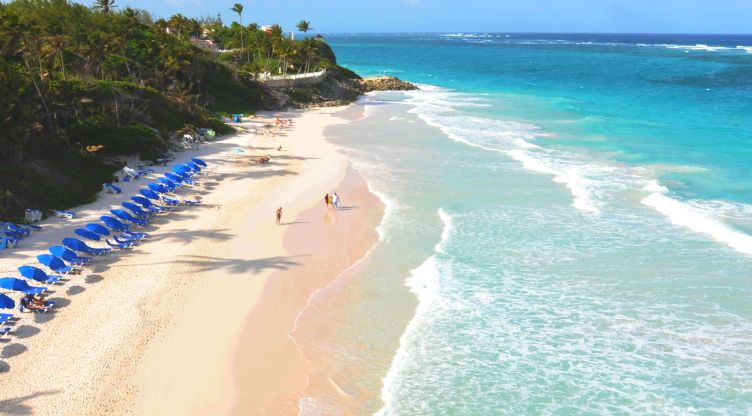 In the gardens of the Hotel you will find the magnificent Grand Jete Statue.
The name "Crane" was derived from the large crane situated at the top of the cliff which was used for loading and unloading ships.
Nearby Accommodation
Stay directly on this magnificent beach.
Recommended Barbados Beach Activities