If you're visiting Barbados on a Caribbean cruise, then you're probably wondering which beaches are near to the cruise port. The good news is that some of the island's best beaches are close to the cruise terminal where you will dock outside the capital city Bridgetown. You can either walk or easily get a taxi as you exit the Cruise Terminal.

Tip: in the cruise terminal, pick up a free map at the Barbados Tourism office. The helpful staff will also assist with specific directions and share their favourite beaches with you.
Brandons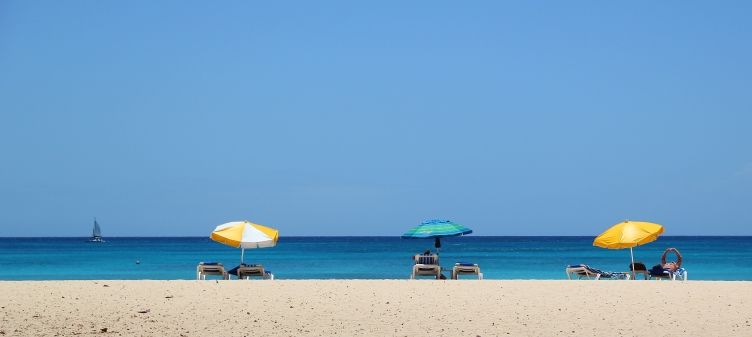 About 20 mins walk north of the cruise port is Brandons beach. Here you'll find calm turquoise waters that are perfect for swimming and sea-bathing. Out to sea, catamarans and fishing boats make their way along the coast. No watersports activities are available at Brandons, so it's a good choice if you're looking for a tranquil day of sea and sun.

Beach chairs and umbrellas can be rented at the beach, and drinks and food are available at the beachfront restaurant. There is a lifeguard on duty at Brandons, and there are picnic benches and restrooms.
---
Brighton

Adjoining Brandons is Brighton Beach, also about 20 mins walk from the Bridgetown Cruise Terminal. Tranquil waters beckon you in for a dip while the soft sand favours beach walks. The beach is popular for nesting sea turtles and there is a chance of seeing hatchlings. Carry along a snorkel & mask to watch the tropical fish.

There is no lifeguard or restrooms at Brighton. You can stroll over to Brandons beach (about 3 mins) for lunch & drinks.
Flying above Brandons and Brighton:
---
Pirate's Cove and Boatyard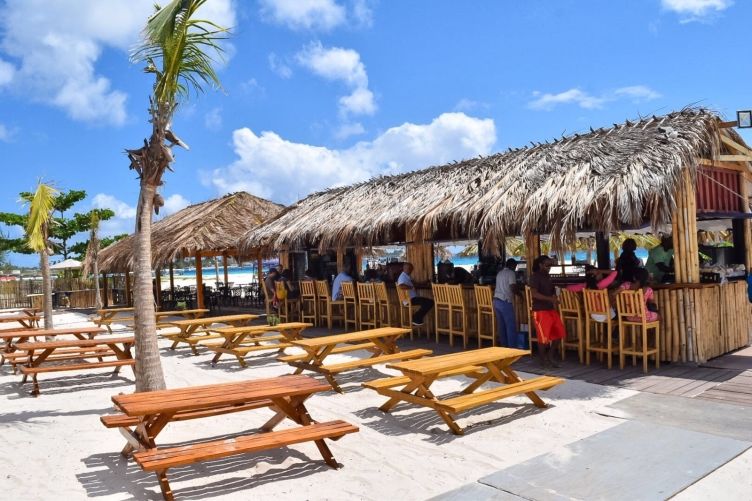 For a more lively time, with watersports, music and free flowing drinks, head to the beach clubs at Pirate's Cove or Boatyard. Rent beach chairs and umbrellas, enjoy cocktails, beer and rum punches, hop on a jetski, jump off the sea trampoline, or go for a ride on a glass-bottom boat to see the fish and turtles.

These clubs are about 5 mins taxi ride from the cruise port, but we recommend walking over instead. The walk (about 25 mins and 1.5 miles) will take you on the outskirts of the capital city, a UNESCO World Heritage Site, and along the scenic waterfront harbour.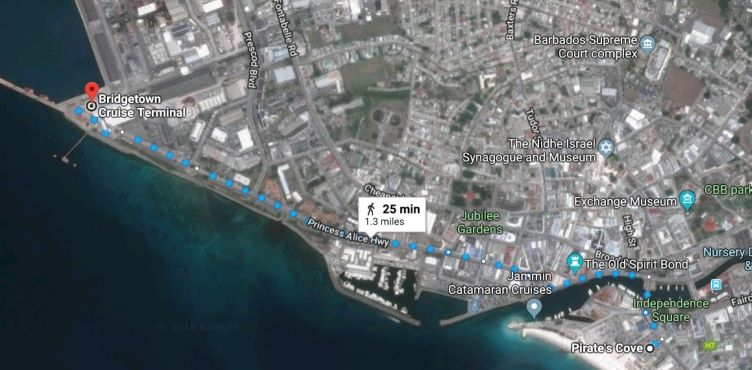 ---
Brownes Beach / Carlisle Bay
Carlise Bay is a lovely crescent-shaped bay that is home to numerous shipwrecks and a host of marine life including turtles, colourful fish, sea horses, and starfish. Browne's Beach borders the central part of the bay and is about 2.1 miles walk from the Cruise Port. The walk will take about 40 minutes, so you may prefer to catch a taxi instead.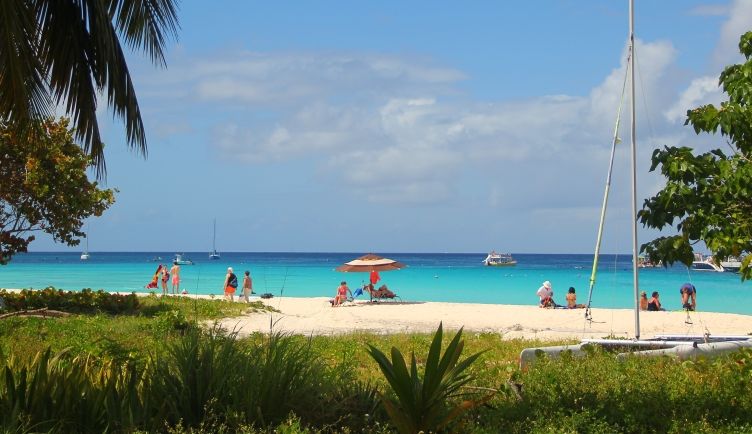 You can rent loungers, beach umbrellas and a locker at the Copacabana or Harbour Lights beach clubs. These are a bit quieter than the Pirate's Cove and Boatyard clubs to the north, but the Bay is a popular spot for catamarans and the Jolly Roger Pirate Ship which bring guests to swim with the turtles and snorkel.
Flying over Carlisle Bay and Brownes Beach:
---
Pebbles Beach
Just to the south of Brownes Beach on the southern tip of Carlisle Bay is Pebbles Beach. The waters here are calm and clear, perfect for stand-up paddle boarding, kayaking and snorkeling. Arrange rentals with Paddle Barbados ahead of time.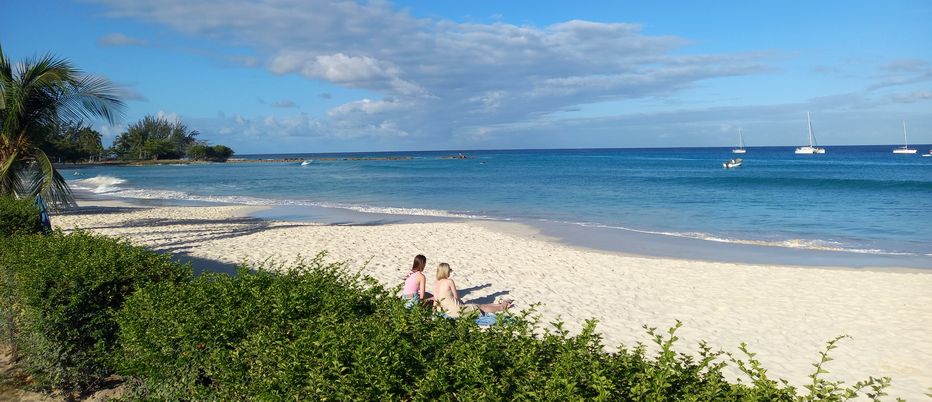 A "fish cutter" from Cuz's Fish Shack is a must-do! Fresh fish, perfectly cooked, served on a soft bun and topped with your choice of condiments. Wash it down with local beer, fruit juice or soda for a satisfying lunch!
---
---
---
Have a great day!
Whichever beach you choose to visit, we wish you a wonderful time on your cruise day in Barbados.
Remember to stay beach smart and give yourself plenty of time to make it back to the cruise ship.