Barbados West Coast Beaches
The west coast of Barbados is often referred to as the "Platinum Coast" and is renowned for the clear warm waters that lap gently onto golden sands. This coast is ideal for your Caribbean vacation whether its a family holiday or a romantic getaway.

There are several magnificent beaches along this coast ... which is the best? Only you can decide! You can choose from Brandons, Batts Rock, Fitts Village, Paynes Bay, Sandy Lane and Folkestone Park in St.James or Mullins Bay and Heywoods in St.Peter, and many more along the way! At each of these beaches you will find the calm azure waters of the Caribbean Sea that are perfect for swimming and clean coral sands on which to relax and soak up the brilliant Caribbean sunshine.


Fun at and near the beach

Rent a car with
Jones Car Rentals
to explore the lovely west coast beaches of Barbados!
Recommended West Coast Hotels
Top Apartments On The West Coast
Guesthouse Picks On The West Coast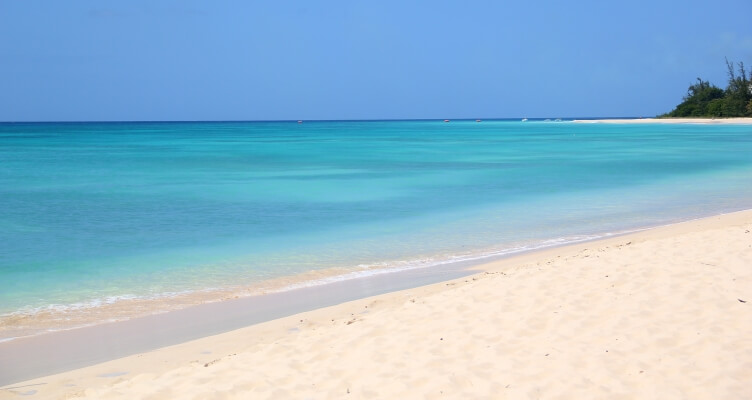 Recommended Barbados Beach Activities