Alleynes Bay
Quieter than the more popular Paynes Bay also located on the west coast, Alleynes Bay is a wonderful spot for swimming, seabathing and snorkeling.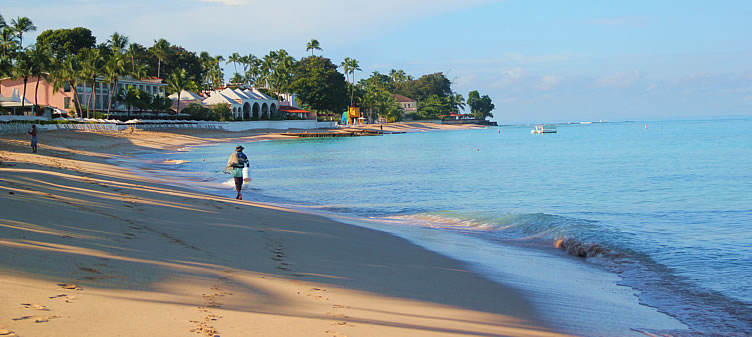 The bay is located just north of Colony Club beach and south of Weston beach. It can be accessed by walking north from Colony Club or by public access from Highway 1.
The warm waters of the Caribbean sea lap gently onto the shore, inviting you in for a relaxing soak or swim. The crystal-clear waters are ideal for snorkeling, so bring along your gear. If you go a little further out to sea you're likely to encounter a turtle or two!
Early morning is a lovely time to stroll along the beach at Alleynes Bay. In fact you can start your walk on the west coast boardwalk (Folkestone is a good spot to start at) and walk all the way north to Alleynes Bay! The beach is shaded in the early morning making for a cool and relaxing stroll. Pick up the pace or break into a light jog if you're in the mood to burn some calories.
Get a refreshing drink or snack at the beachbar, or pack your own picnic to enjoy on the beach!
There is a lifeguard on duty at Alleynes Bay, but there are no beach facilities.
What's Nearby
Other Barbados attractions and points of interest within 1 mile of Alleynes Bay

- accommodation and activities with rates, photos and direct online quotes and bookings.