Holetown Beach
This lovely tropical beach is located in the heart of the historic town of Holetown on the west coast of Barbados.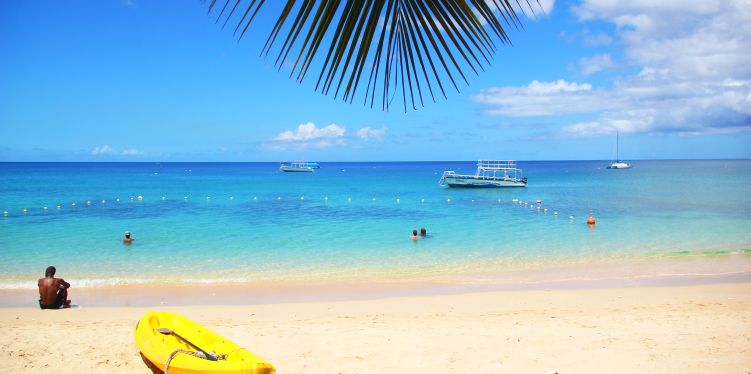 The warm turquoise waters lap gently onto the shore, creating perfect conditions for swimming and sea bathing. If you love kayaking, waterskiing and jetskiing, then you'll love this beach!
From the southern end of Holetown beach, you can hop on the boardwalk and enjoy a leisurely stroll along the waterfront. From the northern end, the boardwalk continues onto Folkestone Marine Park and other lovely beaches.
Enjoy a delicious lunch and refreshing drinks at one of the beachfront restaurants.
The beach is located within easy walking distance of many west coast hotels, villas and holiday rentals. It is also conveniently located directly on the main bus route. Parking is available behind the Holetown police station.
There are no beach facilities or lifeguard at this beach.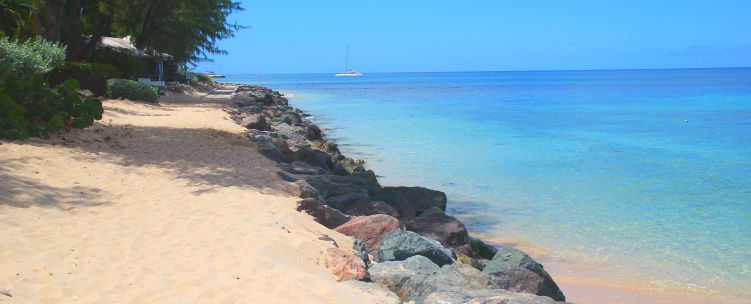 What's Nearby
Other Barbados attractions and points of interest within 0.25 miles of Holetown Beach

- accommodation and activities with rates, photos and direct online quotes and bookings.