Holetown Monument
This obelisk monument is located in Holetown on the west coast of Barbados.
The Holetown Monument commemorates the first English landing in Barbados by Captain John Powell in 1625 (not in 1605 as stated on the main plaque on the monument). Barbados was claimed on behalf of King James I of England and remained as an English territory until Independence in 1966.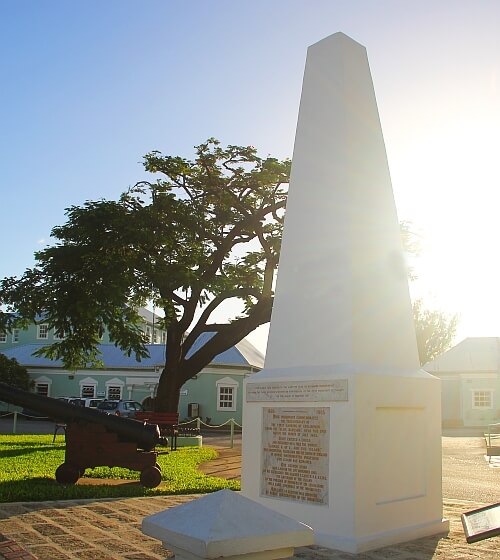 Opening celebrations for the annual Holetown Festival take place at the monument.