Needham's Point
At the southern end of Carlisle Bay, right on the south-west tip of Barbados, is the historic Needham's Point area.
The Beaches
With calm crystal clear waters Needham's Point is a favourite sea bathing spot for locals and visitors alike.
There are almost 3 distinct beaches surrounding the point - the northernmost is referred to by locals as Pebbles Beach. To the south is the area known as Drill Hall beach.
Sandwiched right in the middle is perhaps the loveliest beach of all - Needham's Point itself. The extremely calm waters lap onto the white beach and a reef almost makes a natural swimming pool out of the ocean. This is also a favourite spot for sea turtles and you're quite likely to spot some when you're out swimming or kayaking in the area.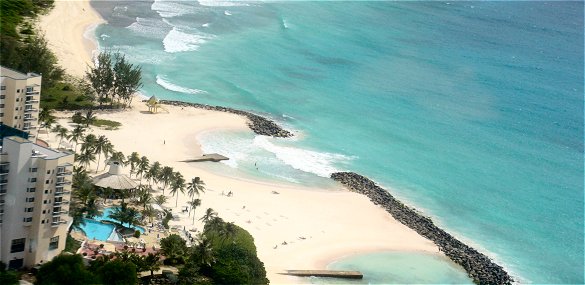 The waters at Pebbles are also calm making it an ideal spot for soaking in the sea.
The sea at Drill Hall is a bit more lively and this is a good spot for boogie boarding or light surfing.
Recreational Facilities
Paddle boards, kayaks, and snorkeling gear can be rented at the Paddle Barbados shop.
A must-do when you're visiting this area is a stop at Cuz's Fish Stand which many say has the best fish sandwiches on the island (we call them fish cutters, i.e. fish in a local bun called a salt bread). Try it with egg and cheese as well for a delicious treat!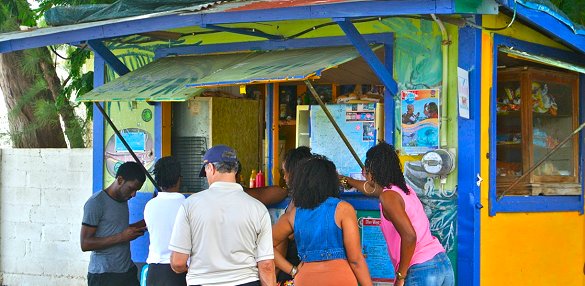 The Heritage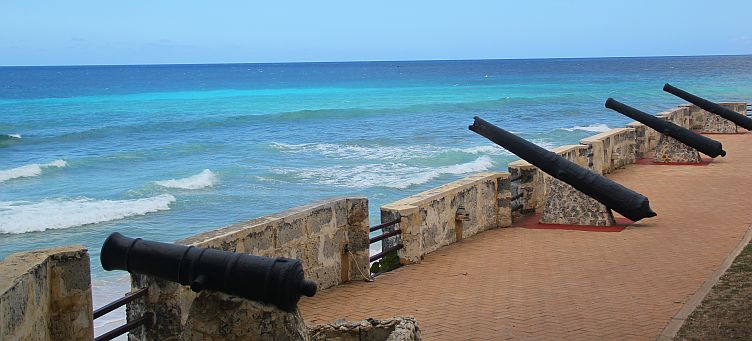 The Needham's Point area has a long history of military association. The Naval Dockyard was based here in the early 19th century. Built in 1805, the buildings were eventually used as military barracks until 1831.
To the southern end of Needham's Point you will find the Drill Hall and St.Anne's Fort whose construction began as early as 1704.
Barbados has the world's rarest collection of 17th century English iron cannon including the rare Victoria Gun and Commonwealth Cannon. Read more..
Behind the Fort is the Military Cemetery which was first used in 1780. Admission to the cemetery is free, however donations are welcomed to aid in maintaining the cemetery and other military buildings.
Be sure to also stop by the grounds of the Barbados Hilton hotel to see the historic Needhams Point lighthouse.
Needham's Point is located within the World Heritage Site: 'Historic Bridgetown and Its Garrison'.
Map