Barbados Military Cemetery
The Barbados Military Cemetery is located at Needham's Point, adjacent to the Barbados Hilton hotel.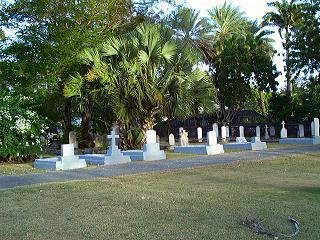 The cemetery came into existence c1780 however the earliest identifiable grave is dated 1822.
The cemetery is well maintained and is still in use for those who served with the Commonwealth Armed Forces and members of the Defense Force.
Admission to the cemetery is free, however donations are welcomed to aid in maintaining the cemetery and other military buildings.
The Military Cemetery is located within the World Heritage Site - Historic Bridgetown and Its Garrison.
Military History Tours