The Barbados Museum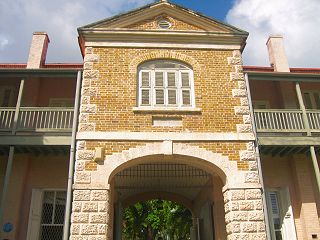 The Barbados Museum, located at the Garrison, is housed in the former British Military Prison. The prison, whose upper section was built in 1817 and lower section in 1853, became the headquarters of the Barbados Museum and Historical Society in 1930.
Opening Hours
9:00 a.m. - 5:00 p.m. Mon - Sat
2:00 p.m. - 6:00 p.m. Sunday
Closed on public holidays
Some of the main displays and features of the Barbados Museum are:
A natural history display that describes the coral structure of Barbados.
Artifacts of the Amerindians, the early inhabitants of the Caribbean islands.
Children's Gallery 'Yesterday's Children' which provides an exciting and educational travel back into history.
Furnishings of an eighteenth century plantation house.
A collection of rare historical maps of the island.
A reference library which is available for research on the island's history and genealogy.
You can contact the Barbados Museum via its official Website: http://www.Barbmuse.org.bb, Email address: admin@barbmuse.org.bb, Phone: (246) 538-0201 / (246) 537-1956
If you are interested in history and heritage, be sure to visit George Washington House which is just a short distance from the Barbados Museum. The future American President stayed here in 1751. In fact Barbados was the only country he ever visited outside colonial America!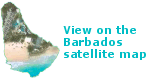 The Barbados Museum is located within the World Heritage Site - Historic Bridgetown and Its Garrison.
Genealogical Information - National Archives
The National Archives is also a useful source for those seeking genealogical information. The Archives houses all parish documents such as births, baptisms, marriages, deeds and wills. Some documents go as far back as the early settlement days of the 1600s. More information on the Barbados National Archives.