Arlington House Museum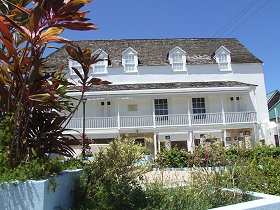 Located in the northern town of Speightstown, Arlington House Museum offers a unique opportunity to experience life in a bygone era!
Housed in a restored eighteenth century building, Arlington House is an interactive three-story museum that is both educational and engaging. Children in particular will love the interactive and audio visual features of the museum and the whole family will enjoy learning about Barbados' heritage.
"Speightstown Memories" introduces the lives of the island's first settlers;

"Plantation Memories" illustrates the influence of colonization, the plantation system and sugar cane on the island;
"Wharf Memories" presents a talking pirate recalling the importance of Speightstown as a leading port and trade hub.
Located right in the heart of Speightstown, Arlington House Museum can be easily accessed by bus, taxi or hired car.
Opening Hours
Monday - Friday: 9:00am to 5:00pm
Saturdays: 9:00am to 3:00pm
Sundays & Bank Holidays: Closed
Tel: (246) 422 4064
Attractions and points near Arlington House Museum
Other Barbados attractions and points of interest within 0.5 miles of Arlington House Museum

- accommodation and activities with rates, photos and direct online quotes and bookings.