Recreational Activities in Speightstown
Sightseeing
Step back in time at Arlington House Museum an 18th century house with three floors of exhibits and interactive features. Be sure to also stop by St. Peter's Parish Church - dating back to 1837, this Anglican church was built in a Georgian style.

Art Galleries
Drop by the Caribbean Gallery of Art to view the works of local and Caribbean artists, sculptors and photographers.
Mural
Don't miss this incredible mural when you visit Speightstown. The artistic marvel uses realistic imagery to depict the history and natural beauty of Barbados.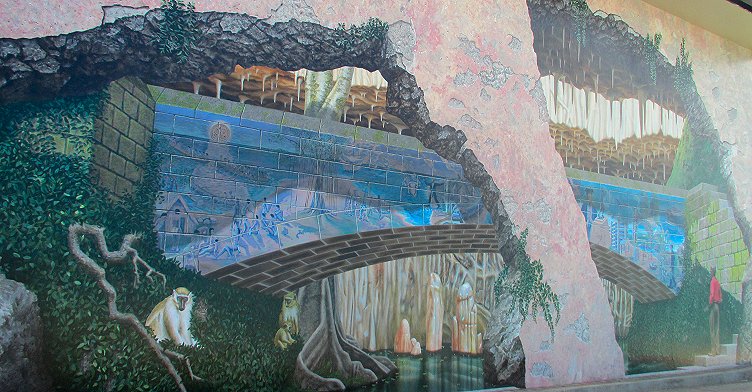 Watersports
Watersports activities including jetskiing and hobie cats (small catamarans) are available along the coast. Ask your hotel if watersports are included or can be arranged.

Turtles
Several of the beaches along Speightstown's coast are turtle nesting beaches, so if you're visiting at the right time you might spot a turtle nesting or hatchlings making their way to the sea! Hawksbill turtles typically nest between May and October, however, nesting has been documented throughout the year. The nesting season for leatherback turtles is between February and July. Hatchlings are born after a 60 day incubation period.
Video of Hawksbill turtle laying eggs at Speightstown