Barbados Towns and Villages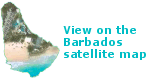 Despite the small size of our Caribbean island (just 166 sq. miles), Barbados has a wealth of interesting places of explore, and some of the best places are the towns and villages scattered throughout the island.
Here you'll discover just what makes Barbados such a distinctively charming place, from our historic buildings to our friendly people.
The main commercial area of Barbados is the capital city of Bridgetown. Here you will find an abundance of duty free shops (selling fine jewellery, china, liquor, etc.) and wayside vendors (selling just about everything!).
The Parliament Buildings are also located in Bridgetown. The Barbados Parliament was established in 1639 and is the third oldest Parliament in the entire Commonwealth.
Bridgetown - and the nearby Garrison - were inscribed on the UNESCO World Heritage Sites list in 2011.

Speightstown, located in the north of the island, was the first commercial centre of Barbados. It was neglected for many years but has since been revived and restored to its former glory. The area offers a unique look into the architectural heritage of Barbados.
It is a wonderful place to spend a half-day - browse the shops, visit the art gallery, and enjoy a sumptuous local lunch at a beachfront restaurant.
Located right in the heart of the tourist district on the west coast of the island, Holetown is a place where history and modern development meet. Holetown is the location of the first settlement of Barbados and the Holetown Monument commemorates the first English landing in Barbados in 1625.
In the years since then, the area has seen many changes and is now home to several excellent restaurants, shopping areas, hotels, residential areas, and night spots.
Oistins is on the south coast of the island, and the Oistins Fish Fry has become one of the most popular visitor activities on the island!
Oistins has a rich history, in fact this is where Articles of Agreement were drawn up to form Barbados' own parliament - the third oldest parliament in the entire Commonwealth!

Not so much a place of historical interest, "The Gap" is where the party animals will feel right at home! There are numerous night clubs and bars, along with excellent beachfront restaurants.

A small village on the west coast, Fitts Village offers good swimming and snorkeling conditions as well as one of the best Italian restaurants on the island.