Barbados National Archives (Department of Archives)
The Barbados National Archives is a very useful source of information for persons conducting genealogical research and tracing their family tree. The Archives houses parish documents such as births, baptisms, marriages, deeds and wills. Some of these documents date back to the early settlement days of the 1600s.
Note that while you cannot remove reference material from the Archives you are free to make copies.
The collection also includes manuscripts, letters, reports, books, maps, charts and photographs. Much of the collection is stored in environmentally-controlled buildings to ensure long term preservation.
Barbados National Archives - Department of Archives
Phone: 1-246-425-1380
Email: bda@caribsurf.com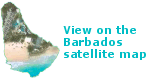 Additional genealogical information can be sourced from the Barbados Museum.