Freshwater Bay
Just to the south of Paradise Beach along the west coast of Barbados you will find this quiet area known as Freshwater Bay (or Pile Bay).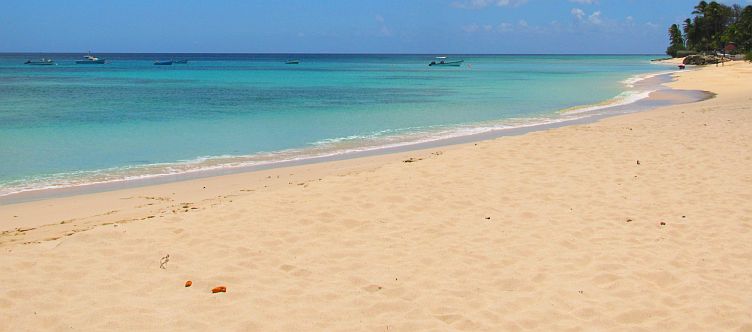 Here you will find calm crystal clear waters that are perfect for swimming and snorkeling. The name is derived from the undersea freshwater springs found in the area.
The occasional fishing boat and jet ski pass by, with the catamarans heading down the west coast further out to sea.
To the south is the Bridgetown Harbour and you can watch as the cruise liners make their way in and out of port.
The northern part of the beach is almost always quiet while to the south you will find more activity as you approach Brighton and Brandons beaches.
Attractions and points near Freshwater Beach
Other Barbados attractions and points of interest within 0.75 miles of Freshwater Bay

- accommodation and activities with rates, photos and direct online quotes and bookings.


Recommended Barbados Beach Activities