Tyrol Cot was the home of Sir Grantley Adams, the first premier of Barbados and the only Prime Minister of the Federation of the West Indies. The home is also the birthplace of his son, Tom, the second Prime Minister of Barbados.

The house itself was constructed in 1854 and is an architectural gem with an interesting mixture of Palladian and tropical vernacular.

The house has been restored by the Barbados National Trust and is filled with the Adams' antique furniture and memorabilia.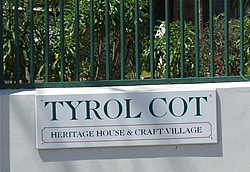 The Heritage Village
The house is flanked by The Heritage Village, a 'living museum' comprised of a number of attractive Chattel Houses, each of which displays the work of traditional craftsmen and artists. Here you can purchase leather goods, ceramics and pottery, clothing, pieces of art and local confectionery.
The traditional 'Rum Shop' serves sandwiches, fish cakes, and of course, world famous Cockspur Rum!
Tyrol Cot Heritage Village has quickly become one of the most enjoyed showcases of Barbadian heritage.
TYROL COT HERITAGE VILLAGE
Codrington Hill, St.Michael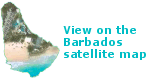 To visit this beautiful location and others, take an island tour.