Palm Beach
Imagine tranquil turquoise waters, soft white sand and palm trees swaying in the breeze. Sounds like an ad on TV we know, but it's the reality at Palm Beach on the south coast of Barbados.
Here you can spend the day relaxing under the shade of coconut palms and almond trees that line the shore. Or head into the water for a refreshing dip. The artificial reef, added to protect the shoreline, creates a safe calm bathing area.
The beach is also a wonderful spot for snorkeling, so bring along your mask & snorkel to see the reefs and tropical fish.
This beach is a favourite nesting spot for the endangered Hawksbill turtle. If you're lucky you'll spot a nesting female or the baby hatchlings as they make their way down to the sea.
If you visit Palm Beach in the evening, you'll often be rewarded by the most breathtaking tropical sunsets.
Palm Beach can be easily accessed by parking at Drill Hall beach or the Hilton Hotel and walking east; or by hopping off the south coast boardwalk and continuing to walk west along the beach.
Where To Stay On Palm Beach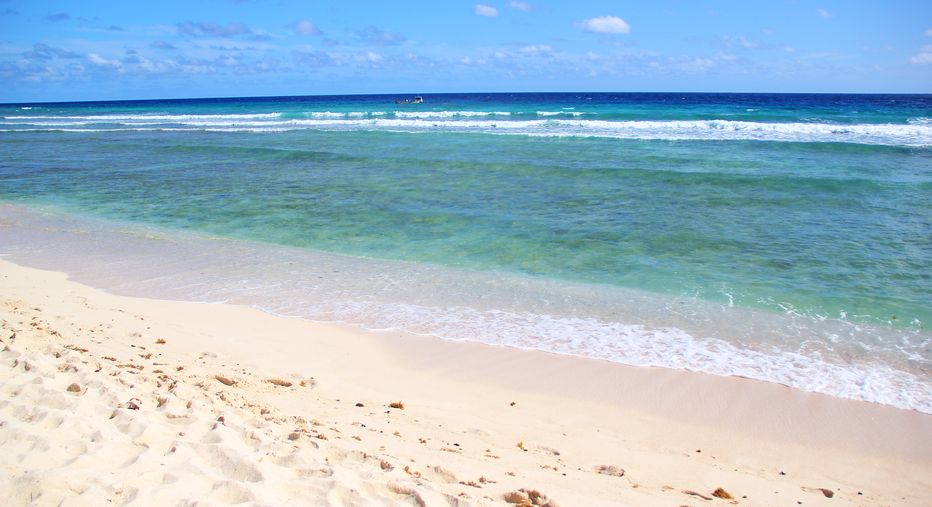 What's Nearby
Other Barbados attractions and points of interest within 0.25 miles of Palm Beach

- accommodation and activities with rates, photos and direct online quotes and bookings.


Recommended Barbados Beach Activities